Police search for suspect after 3 bodies discovered in New Jersey apartment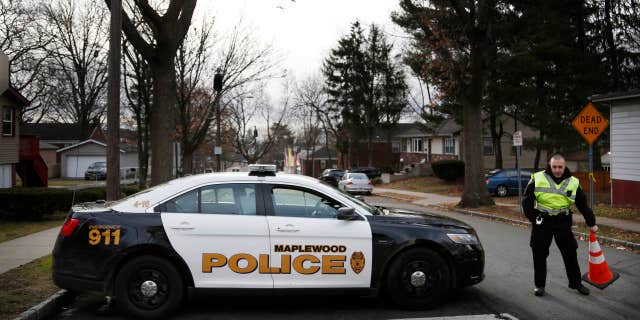 Authorities in New Jersey were searching for a suspect after three people were found dead in an apparent shooting Sunday.
Michael Davis, 45, Roshana Kenilson, 30, and Lance Fraser, 44, were identified Monday as the victims in the killings. Authorities said their bodies were found inside a Maplewood apartment at around 11:45 a.m.
Essex County police were investigating their deaths as homicides and a preliminary investigation suggested that they sustained gunshot wounds. Village Green New Jersey reported the medical examiner will determine the official cause of death.
According to NJ.com, firefighters discovered the bodies when someone asked to do a wellness check on the person who lived at the apartment. The person couldn't reach any of the victims, authorities said.
Acting Essex County Prosecutor Carolyn A. Murray said only Davis was listed as a resident at the apartment. Kenilson, of Paterson, and Fraser, of Newark, were friends of Davis.
Authorities have not identified a suspect or a motive behind the killings.
Neighbors told NJ.com that the neighborhood is usually quiet and something like a triple killing rarely happens.