Police Say Missing Virginia Girl May Be in Grave Danger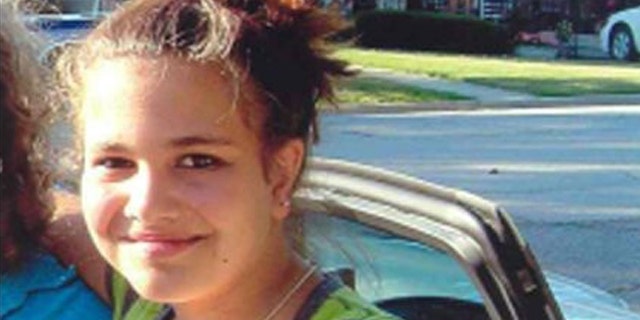 A missing 12-year-old Virginia girl whose mother was found dead may be in grave danger, authorities said Thursday.
Police in at least two states are searching for Brittany Mae Smith and her alleged abductor, Jeffrey Scott Easley, who investigators say kidnapped the girl after her mother was killed.
Brittany's 41-year-old mother Tina Smith, whom Easley had dated, was found dead inside her Salem, Va., home on Monday. Smith's death has been ruled a homicide, but authorities have not yet released information on how she died.
Video surveillance taken at a Wal-Mart in Salem shows Brittany and the suspect buying camping supplies on Friday, Roanoke County Police Chief Ray Lavinder said at a news conference Wednesday.
Lavinder said authorities have searched extensively for the blue 13-by-10-foot tent that Easley purchased.
Roanoke City Police Lt. Chuck Mason told Fox News on Thursday that investigators have so far received 400 tips in the case. When asked if he believed the girl was safe, Mason said, "No -- we do not at all."
Along with the tent, police are searching for a silver 2005 Dodge Neon they believe Easley is driving. Late Wednesday, Florida authorities issued an alert saying Easley may be headed there, the Miami Herald reports.
Lavinder said an arrest warrant for Easley, 32, has been issued for abduction. Warrants previously were issued for credit card fraud and credit card larceny after Easley used Tina Smith's card at Wal-Mart, police have said.
Lavinder said there has been no activity on Tina Smith's credit card since that shopping trip as Easley and Brittany seemed to "just drop off the face of the earth" with little money.
"I'm almost positive someone out there knows where Brittany and Mr. Easley are," Lavinder said. "The weather has been very bad and they need food. Someone, if they are still in this region, is hiding them, I'm sure of that."
Lavinder said anyone harboring Easley likely would face prosecution.
At the news conference on Wednesday, Lavinder pleaded with Easley to return Brittany so she can help plan and attend her mother's funeral.
"It's important she be allowed to say goodbye to her mother," he said.
The Associated Press contributed to this report