Police say dad deliberately drove estranged wife, three children into Arizona lake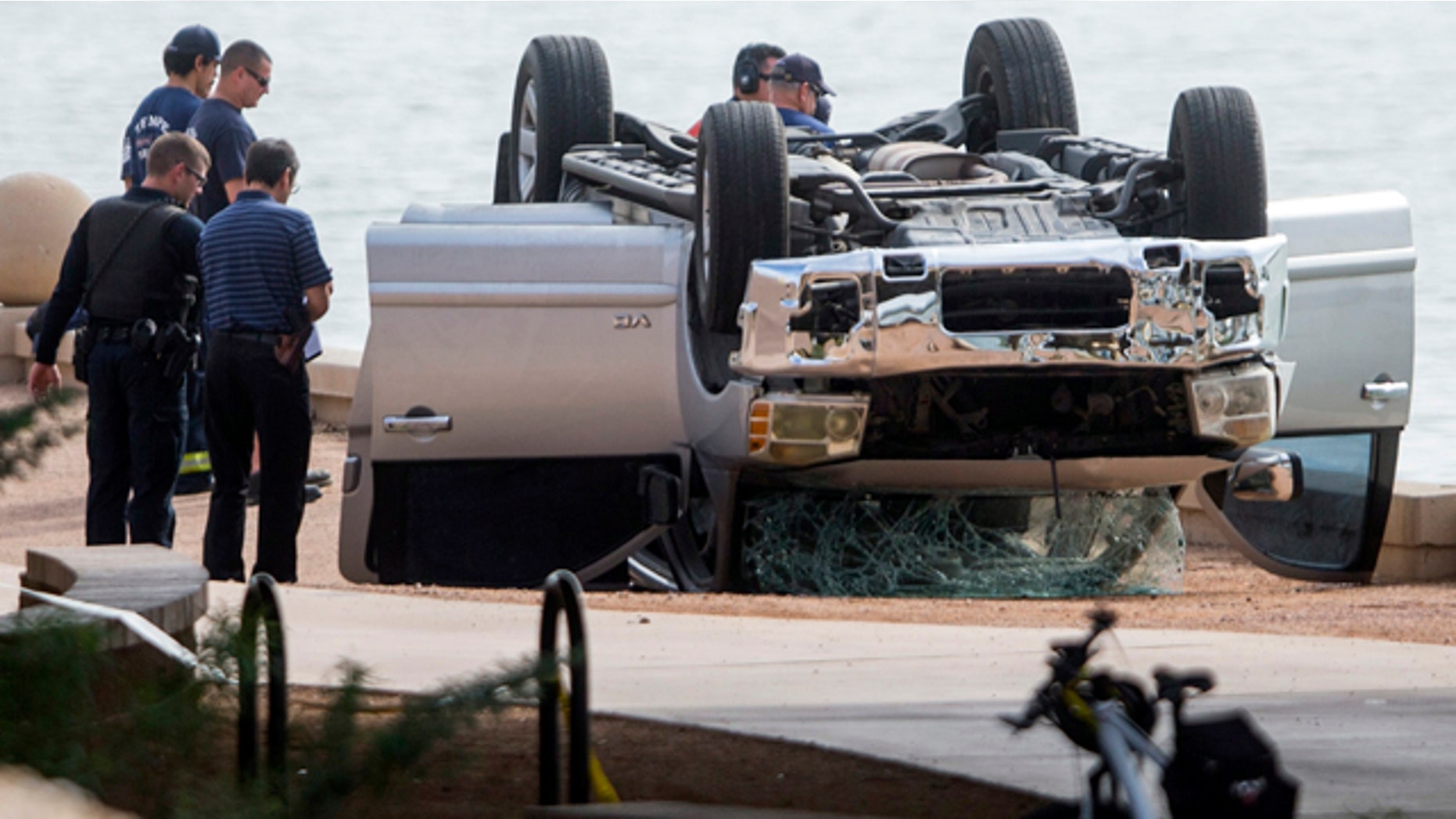 Authorities in Arizona said Monday that they believe a father intentionally drove his SUV into a lake in suburban Phoenix early Sunday, killing himself, his estranged wife, and their three children.
Tempe Police released surveillance video of the incident, in which a man can be seen walks around an SUV, getting in, and apparently driving the car into the lake.
Tempe Police spokesman Lt. Mike Pooley told reporters that the case was being investigated as a murder-suicide. The victims have been identified as 27-year-old Glenn Edward Baxter, his 24-year-old wife Danica, and their children, Nazyiah, 2, Zariyah, 1, and Reighn, 3.
Monika Nathan, a friend of the family, told the Republic Monday that Danica Baxter was in the process of drawing up divorce papers against her husband, whom Nathan said "had anger issues." Nathan also said that the couple were living apart at the time of their deaths, with Danica and her children residing in a separate apartment.
The Republic reported, citing court records, that Glenn Baxter had been charged with aggravated assault in 2012, but the case was dismissed due to lack of evidence.
Emergency rescuers were called to Tempe Town Lake around 12:15 a.m. Sunday after bystanders spotted the family's SUV enter the lake.
"Officers got on scene pretty quick," Pooley told KSAZ Sunday. "When they got on scene, three jumped into the water immediately. One of the fishermen also jumped into the water."
Officers pulled Zariyah and Nazyiah from the car before retrieving their mother and father. All four were later pronounced dead at a local hospital.
"Our guys did as much CPR as they could until they were transported to the hospital," Pooley said.
Detectives at the hospital figured out that a third child was missing. Police divers went to the still submerged car and located Reighn Baxter's body at around 10 a.m. He was strapped in a car seat in the last row of the vehicle, Pooley said.
Click for more from AZCentral.com.