Police say blood found in ex-Virginia Tech student's car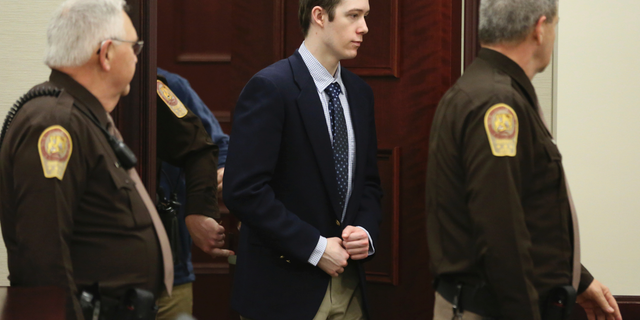 CHRISTIANSBURG, Va. – Police testifying in the trial of a former Virginia Tech student charged with killing a 13-year-old girl have described finding a piece of paper with the girl's address on it in the defendant's dorm room.
David Eisenhauer is charged in the 2016 fatal stabbing of Nicole Lovell, a middle school student from Blacksburg. His lawyers have attempted to shift the blame to his alleged accomplice, Natalie Keepers, also a Virginia Tech student.
The Roanoke Times reports that prosecutors called several law enforcement officials Wednesday to testify about evidence they found, including a blood-stained shovel and a large blood stain inside the trunk of Eisehnhauer's car.
Jurors also watched a video of an interview in which Eisenhauer asked a sheriff's deputy if he believes there is enough evidence to convict him.
___
Information from: The Roanoke Times, http://www.roanoke.com