Police say 3 charged with murdering California yoga teacher also killed backpacker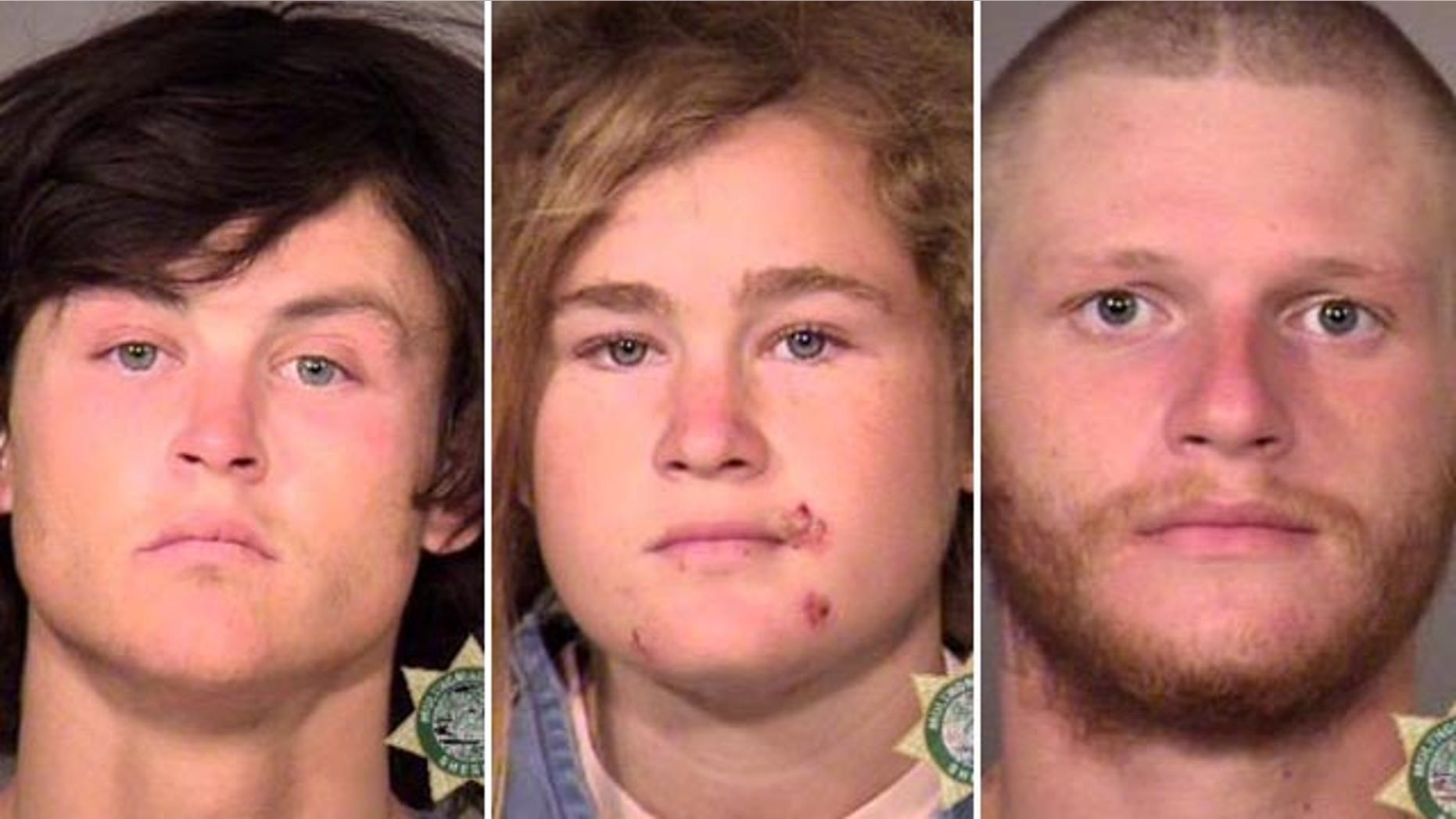 San Francisco police said late Thursday that the three drifters accused of shooting and killing a tantra yoga teacher in Marin County are also believed to have killed a Canadian backpacker in San Francisco's Golden Gate Park last week.
KTVU reported that suspects Morrison Haze Lampley, 23; Sean Michael Angold, 24; and Lila Scott Alligood, 18, were found with items that belonged to Audrey Carey, whose body was found early Saturday near the site of a popular bluegrass music festival.
Carey, 23, had traveled from her home in Quebec to the West Coast and told relatives she planned to travel across America and make her way to Europe.
Lampley, Angold, and Alligood were due to be arraigned Friday in the murder of Steve Carter, 67. Carter was shot and killed Monday along a scenic hiking trail 20 miles north of San Francisco. The three suspects were arrested in Portland, Ore. after detectives tracked them using the GPS in Carter's car.
San Francisco Police said Thursday that homicide investigators reached out to Marin County Sheriff's investigators after Carter's death due to the similarities between the two cases. Most notably, the department said both murders took place in wooded or park areas.
KTVU reported that the three suspects will be charged with robbery and murder in connection with Carey's death.
Earlier Thursday, authorities announced that they had recovered the gun believed to have been used to kill Carter, though they declined to specify what type it was. Police have also declined to discuss a possible motive for either killing.
The Associated Press contributed to this report.