Police remove white nationalists' memorial for woman shot by Somali cop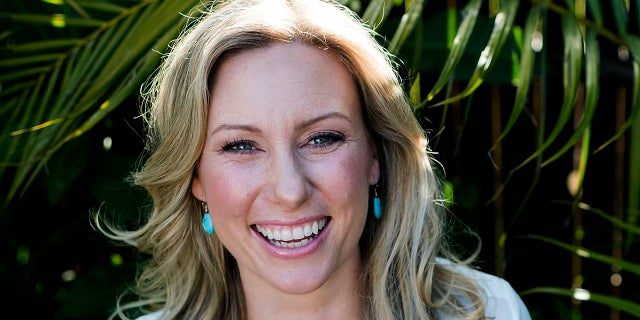 NEWYou can now listen to Fox News articles!
A memorial created by a white supremacist group to honor an Australian woman killed by a Somali officer last summer has been removed by Minneapolis police.
John Elder, a Minneapolis Police Department spokesman, told Minnesota Public Radio News that an officer cleared the memorial when the department learned it was displayed outside its headquarters.
"We cannot allow any memorial and anything like that to be put up at that location," Elder told the radio station.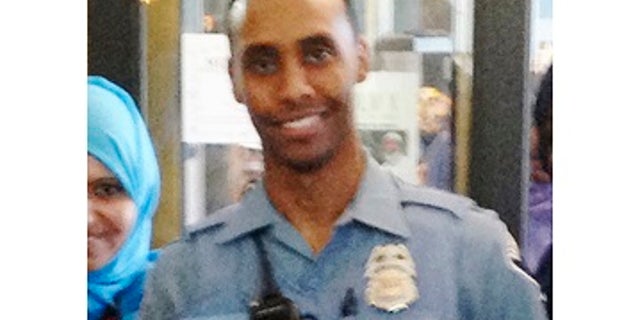 In July, Justine Ruszczyk Damond, 40, was shot and killed by Officer Mohamed Noor after she called to report a possible sexual assault. Noor's partner, Matthew Harrity, was reportedly startled by a loud noise near their squad car.
Damond died at the scene. No charges have been filed.
RELATIVES OF AUSTRALIAN WOMAN KILLED BY SOMALI-BORN MINNEAPOLIS COP CAST DOUBT ON INVESTIGATION
Identity Evropa, a white nationalist group founded in Northern California, said on its Twitter account it put up the memorial Friday. The group posted pictures of the memorial with a caption reading: "One family will be having an incomplete Christmas this year. On Friday, Identity Evropa activists created a shrine for Justine Damond at the 5th Precinct in Minneapolis, MN, where her Somali-born killer -- whom a judge recently decided not to charge -- was assigned."
The group helped organize participants in the deadly white nationalist rally in Charlottesville, Virginia, in August.
The memorial to Damond consisted of a framed portrait, candles, roses and signs reading, "United We Stand." The Star Tribune reported that only the extinguished candles remained on Saturday night.
Jacob Frey, Minneapolis' mayor-elect, condemned the memorial.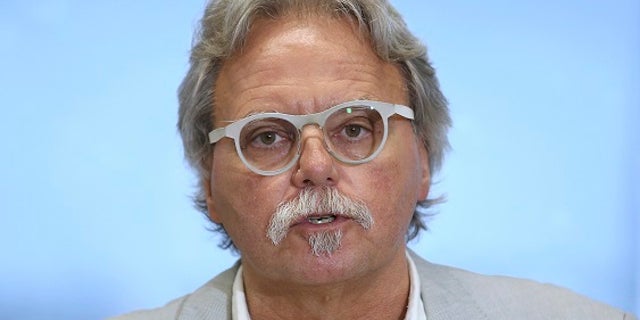 "I condemn the perpetrators and their tactics in the strongest possible terms," Frey said in a statement. "Identity Evropa and those who share their values have no place in our city. Hate has no place in Minneapolis. Period."
Hennepin County Attorney Michael O. Freeman has yet to decide whether to file criminal charges against Noor. Freeman expressed frustration during a union holiday reception earlier this month, telling activists he did not have enough evidence to charge Noor and said investigators "haven't done their job."
He also suggested that Noor's refusal to speak to investigators had put prosecutors in a difficult position.
MINNESOTA WOMAN KIDNAPPED AT GUNPOINT HOME SAFE, EX-BOYFRIEND STILL AT LARGE
"I have to prove beyond a reasonable doubt, (that) the moment he shot the gun, he feared for his life. And he used force because he thought he was gonna be killed," Freeman said. "But I can't. He won't answer my questions because he doesn't have to, OK?"
Freeman later apologized to investigators and said his comments had been ill-advised.
The Associated Press contributed to this report.