Police: Remains found in Hawaii after man says he killed mom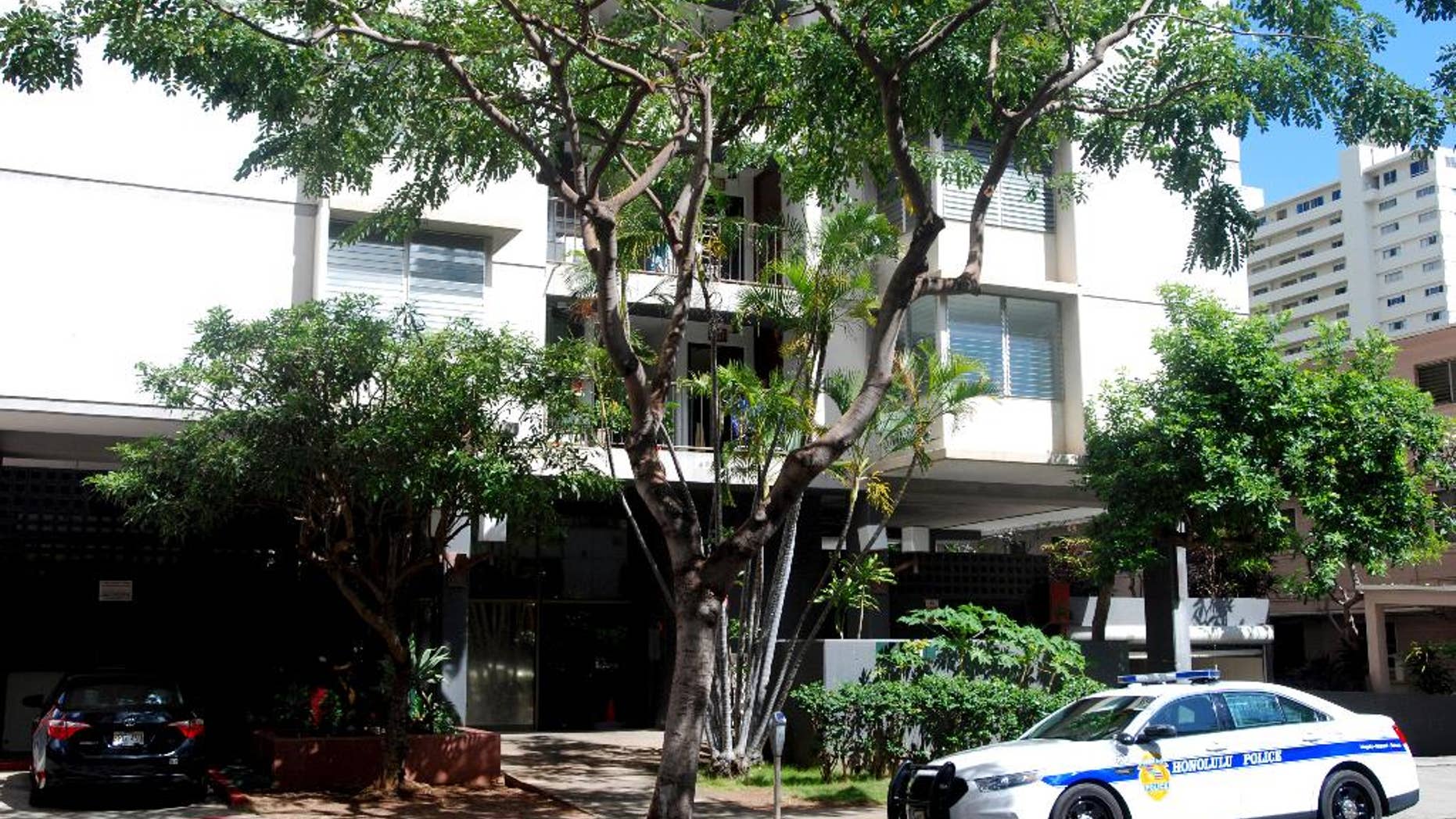 HONOLULU – Authorities removed human remains from a Honolulu apartment a day after they arrested a man who confessed to killing his mother, police said.
Police discovered the remains Tuesday when they answered a 911 call from the sixth-story apartment in Waikiki, homicide Lt. Phillip Lavarias said.
Police records show 26-year-old Yu Wei Gong was arrested after he told arriving officers he had killed his mother. He was taken to a hospital and has not yet been charged.
Lavarias declined to describe the condition of the remains or where in the apartment they were found. He also was uncertain when the death occurred, but the Honolulu Star-Advertiser reported the woman had been dead a year.
It was unclear if Gong has an attorney. Relatives couldn't immediately be reached for comment.
The apartment building, called Aloha Waikiki, is located on a small street in a quiet, residential area a few blocks from world-famous Waikiki beach.
"Oh my gosh, what are the chances," resident Julio Gleske said when he walked out of the building and saw police cars and reporters. He had learned about the discovery while watching the news but didn't realize it had occurred one floor above his apartment.
"In some ways there's nothing that's really shocking any more, but at the same time it's also really sad. Very disturbing," he said. "It's literally where I live."
Residents of the building don't know each other very well because some of the units are used as vacation rentals, Gleske said.
"There are a lot of transients, a lot of people coming in and out," he said.
___
AP Researcher Monika Mathur contributed to this report.