Police pursuit of stolen U-Haul truck ends in shooting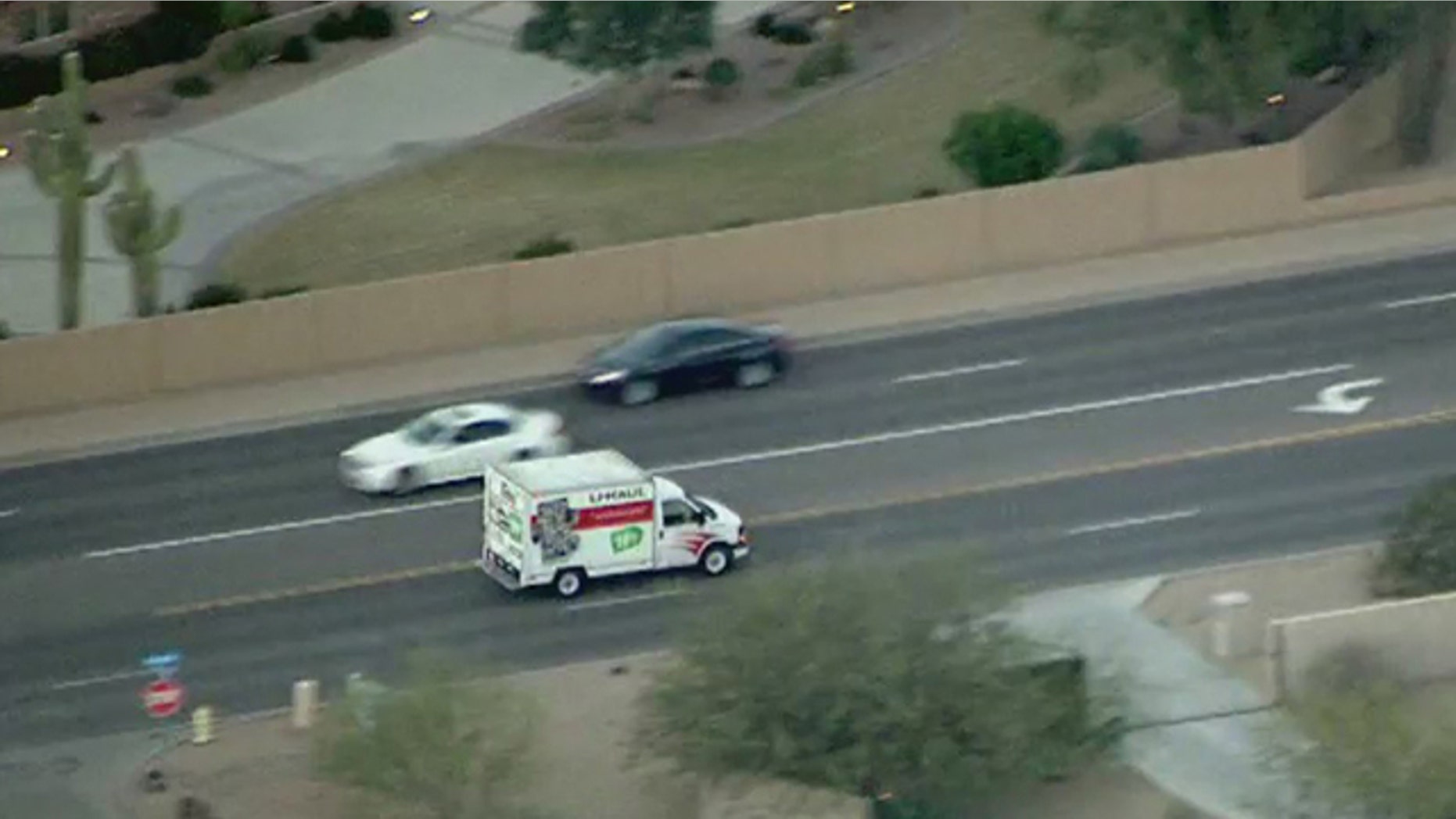 A pursuit involving a stolen U-Haul truck in the Phoenix area Thursday evening ended with the suspect being taken to the hospital.
According to officials with Peoria police, officers received a call of an armed robbery in progress at a convenience store.
Officers reportedly tried to stop the suspect's vehicle, but the suspect, according to reports, did not stop.
PHOTO SHOWS 3 TEENS HUDDLED ON CAPSIZED BOAT MILES OFF FLORIDA
The chase ended with the suspect shot by officers, according to Phoenix Police. The suspect was seen attempting to carjack a nearby vehicle.
After the shooting, the suspect was taken to the hospital.
Phoenix police held a news conference Thursday to release new information on the chase and eventual shooting. According to officials, the one officer involved in the shooting is a sergeant and a long-time veteran on the police force.
Police also say a black, realistic-looking pellet handgun was recovered at the scene, and a woman and her 1-year-old child were inside the car the suspect was attempting to carjack.