Police probe possible link between Calif. kidnapping attempt, girl's stabbing death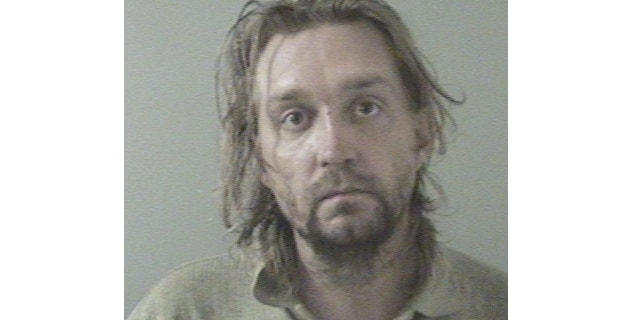 NEWYou can now listen to Fox News articles!
PLACERVILLE, Calif. – Police were trying to determine if there's a link between a man accused of breaking into an apartment in Northern California and trying to kidnap a toddler, and the killing of an 8-year-old girl about 45 miles away, a newspaper reported Tuesday.
Police in Placerville arrested 42-year-old Jason Wryrynen after he allegedly entered an apartment uninvited and tried to take a 15-month-old girl from her mother, Fox40.com reported.
The station reported that Wryrynen allegedly held the child to the ground, but the mother managed to wrestle her daughter away and the two hid in a locked room until officers arrived.
Police told the Sacramento Bee that officers were taking to investigators in Calaveras County, where 8-year-old Leila Fowler was stabbed to death in an apparent random killing in her home on Saturday.
"We have no confirmed nexus to the Calaveras County case," Placerville police Capt. Mike Scott told the newspaper. But there were some similarities between Wryrynen and the description of the suspect in the killing of Leila in Valley Springs Scott said.
A DNA sample was collected from Wryrynen, who was booked into El Dorado County Jail on suspicion of kidnapping and burglary, officials told the paper.
Calaveras County officials have said it appears the unknown intruder in the slaying of Leila in her home did not stem from an attempted robbery or other crime.
Her 12-year-old brother was home at the time. Authorities have said he encountered the attacker, who then ran away.
"(There was) no sign of a burglary or robbery and no sign of this being a targeted killing," said Sgt. Chris Hewitt, a sheriff's spokesman.
Authorities said a witness saw a person running from the family home with a description similar to the one provided by Leila's brother.
The sheriff's office has released little information about the killing other than a vague description of a suspect with long gray hair.
Meanwhile, a crowd estimated to be in the hundreds gathered at Jenny Lind Elementary School in Valley Springs Tuesday evening, where Leila's mother, Krystal Walters, tearfully addressed the crowd.
"I just want to thank the entire community and all of our family and friends for all the overwhelming amount of support you've given our family," Walters said. "It will never be forgotten. Thank you."
The Associated Press contributed to this report.
Click here for more from The Sacramento Bee.
Click here for more from Fox40.com.