Police: Murder charge sought against husband in Detroit woman's death; 2 kids still missing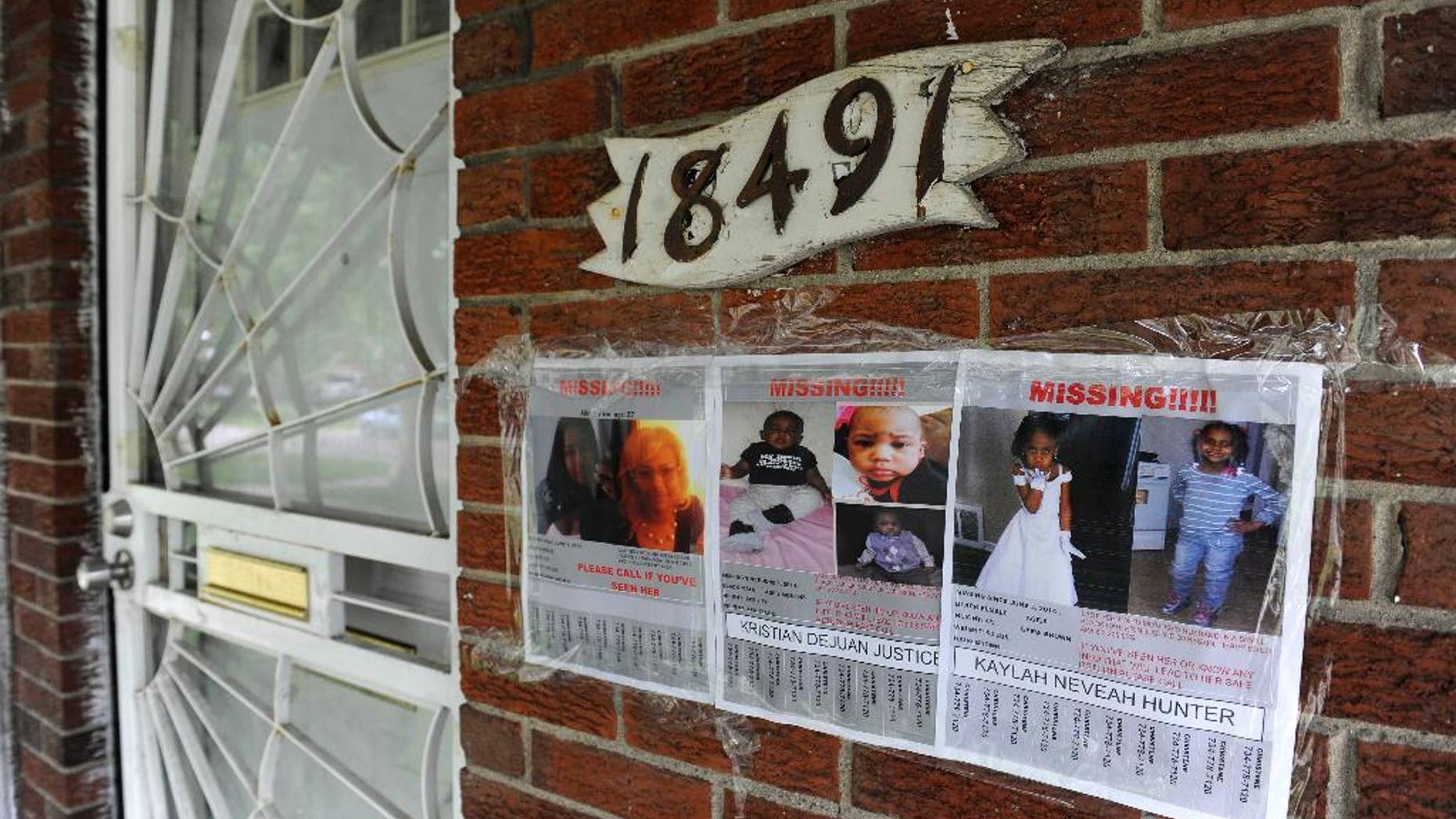 DETROIT – Police say they're pursuing a murder charge against the husband of a slain Detroit woman whose two children remain missing.
Detroit Police Chief James Craig says Erin Justice is in custody in Atlanta. He says he's hopeful the children are alive and believes Justice has information on their whereabouts.
Alicia Fox's decomposed body, shot twice in the head, was discovered Monday night in a vacant Detroit house. Authorities are searching for her children, 6-year-old Kaylah Hunter and 8-month-old Kristian Justice.
The police chief spoke to reporters Thursday. The Wayne County prosecutor's office says the warrant for a murder charge is being reviewed.