Police: Man killed woman, then himself on Chicago Skyway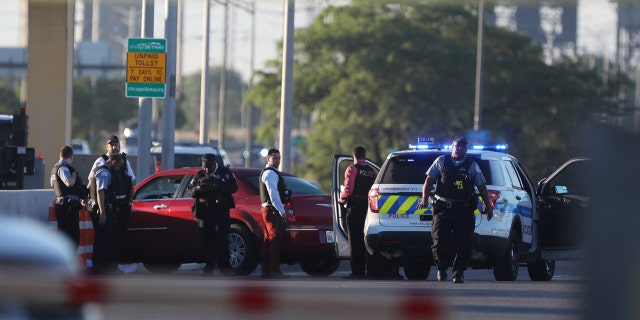 CHICAGO – Authorities say a man gunned down a woman during an argument early Wednesday on a major Chicago expressway before he shot and killed himself.
The shooting forced police to close part of the Chicago Skyway, which connects Chicago and Indiana, for about five hours.
Christopher M. Pena, 30, of Chicago and Lisa Fisher, 49, of Broadview, were traveling on the Skyway around 4:15 a.m.
Police said the car Pena was driving had just passed slowly by a tollbooth when Fisher jumped out and tried to get away. Witnesses told investigators the two were shouting at each other shortly before the shooting.
Chicago Police spokesman Anthony Guglielmi said Pena followed Fisher for a short distance then shot her several times before he climbed back in the vehicle and shot himself.
The car traveled a short distance before it crashed. Nobody else was injured.
Guglielmi said investigators believe that the two were married, though their relationship was unclear late Wednesday.
The shooting highlights what is a growing concern for both Chicago police and the Illinois State Police: A growing number of instances of gunfire on the main roads in and out of the city.
The number of shootings on Chicago-area expressways has climbed from nine in 2012 to 54 last year, according to the state police.