Police: Louisville detective shot in face is out of hospital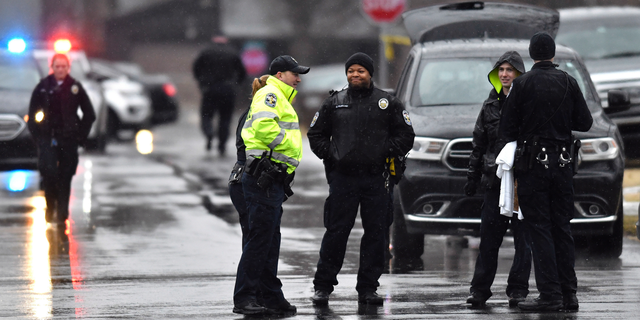 LOUISVILLE, Ky. – A Louisville police detective shot in the face during a drug bust is out of the hospital a day after the shooting.
Detective Darrell Hyche was shot in the face and head during a traffic stop Thursday when a suspect in a car opened fire. Louisville Police Chief Steve Conrad says another officer returned fire, striking two of the men in the car.
Police say Hyche was released from University of Louisville Hospital on Friday afternoon.
One of the suspects in the car, 32-year-old Alexander Simpson, was pronounced dead at the scene. Another man remains in critical condition in a Louisville hospital. Police say they recovered guns and methamphetamine from the car.
Conrad says Hyche was "very lucky" and the 11-year veteran of the department is expected to fully recover.