Police Investigate Whether Mom of Missing Washington Toddler Sought 'Sugar Daddy' on Dating Website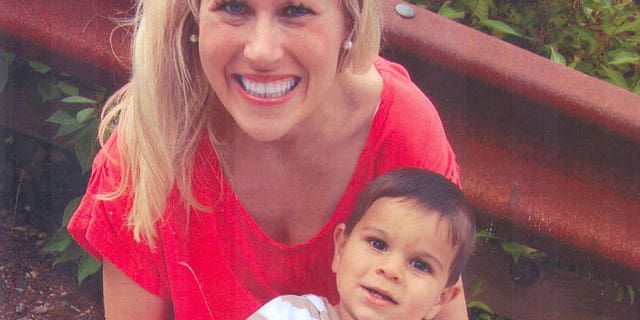 Bellevue, Wash. – Police are investigating whether the mother of a missing Bellevue toddler -- or someone using her name and photos -- created a profile on a dating website listing herself as a "sugar baby" seeking a "real man."
Investigators contacted the owner of the seekingarrangement.com website last week asking for information about Julia Biryukova. Owner Brandon Wade told KING-TV he gave police login information and account messages.
The page was created July 25 by someone in Washington state identifying herself as JB, Wade said. The free profile required no proof of identity, and it could not be confirmed whether Biryukova or someone else created the page.
Bellevue police Maj. Mike Johnson told a news conference Tuesday that social media are part of the investigation, but he would not comment on specifics.
Biryukova's attorney was declining to take calls from reporters Tuesday, her office told The Associated Press.
The website offers a "secure place for like-minded Sugar Daddies, Mommies and Sugar Babies to meet each other."
JB signed up to be a sugar baby, "which means she's looking for someone wealthy to take care of her," Wade said. JB said she is "looking for financial stability and assistance."
"I am looking for a successful mentor," the profile said. "I am looking for a REAL man. YOU tell me YOUR `ideal' arrangement!"
The profile says JB expects "$3,001 - $5,000 monthly."
The profile page features nine photographs of Biryukova and describes her as 30 years old, a nonsmoker and nondrinker who can "speak fluent Russian, Ukrainian and English" and lives in Redmond. The last time JB accessed the account was Oct. 26, Wade said.
Biryukova, 30, is a native of Ukraine. She moved to the United States as a child and has an apartment in Redmond. She and her husband, Solomon Metalwala, are involved in a divorce and child custody dispute.
Biryukova told police she left her 2-year-old son, Sky Metalwala, alone in her car Nov. 6 and went to get gas with her 4-year-old daughter. She said that when she came back about an hour later, Sky was gone.
Police said the car started and ran fine when they took it for a test drive. Investigators said they have been frustrated that Biryukova has not answered questions about discrepancies in her story. She has not agreed to a polygraph test, saying through her lawyer that she is too distraught to answer questions.
Police said hundreds of investigators are working on the missing person case that could turn into a criminal case.