Police investigate man from rural Northern California town in Reno hospital shooting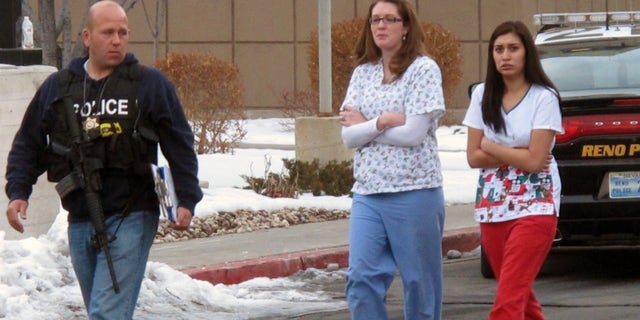 NEWYou can now listen to Fox News articles!
RENO, Nev. – A 51-year-old man in a rural Northern California town has emerged as the focus of the investigation into a Reno hospital shooting.
Plumas County Sheriff Greg Hagwood says his agency helped Reno police execute a search warrant Wednesday at the home of Alan Oliver Frazier near Lake Almanor.
Reno police have not confirmed whether Frazier was the gunman who shot three people and killed himself at a urology clinic this week. They have been trying to notify next of kin before releasing a name.
Reno police say there was only one suspect in the shooting.
Hagwood says Frazier lived alone and had no significant contact with law enforcement in about two decades living in Plumas County.