Police give Illinois school all clear after reports of possible intruder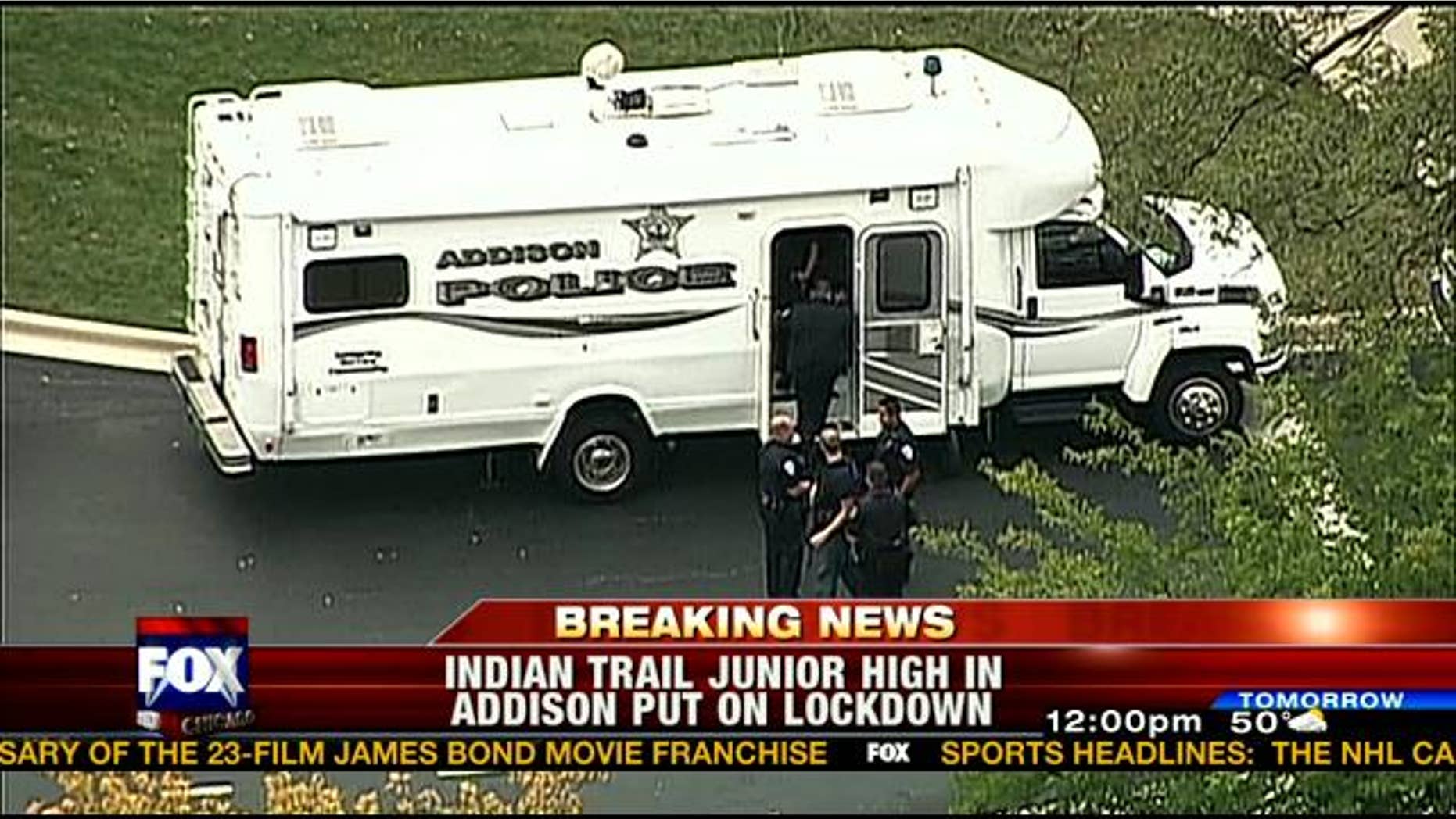 Police have given an Illinois junior high school the all-clear after it was put on hard lockdown Friday as police searched for a possible intruder.
Indian Trail Junior High students were kept safe as police searched the school, MyFoxChicago.com reported.
Police did not find anyone suspicious, The Chicago Tribune reported.