Police: Fatal stabbing outside Las Vegas pharmacy captured on video; estranged boyfriend held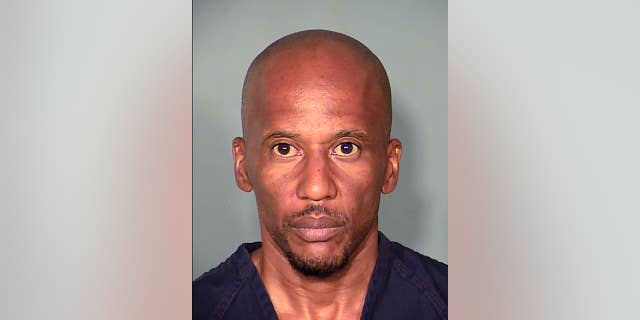 NEWYou can now listen to Fox News articles!
LAS VEGAS – Security video shows a 46-year-old man hiding between cars before fatally stabbing his estranged girlfriend in the parking lot of a Las Vegas pharmacy, according to a police report made public Thursday.
Josie Jones' 15-year-old daughter witnessed the bloody attack Wednesday evening outside a Walgreens in a shopping center a few blocks southwest of the Las Vegas Strip, and ran back into the pharmacy screaming for help, police said.
Jones collapsed, bleeding from neck wounds, and Leonard Ray Woods got in a vehicle and drove away before surrendering to patrol officers downtown just after midnight, according to the arrest report.
Police said Woods told investigators he had been involved in an incident at the Walgreens at Tropicana Avenue and Decatur Boulevard, and knew he was wanted for questioning but denied intending to kill anyone.
Woods was being held without bail at the Clark County jail pending an initial appearance on a felony murder charge. It wasn't immediately clear if he had a lawyer, and police said Woods wasn't available for interviews.
Las Vegas police Officer Larry Hadfield, a department spokesman, called the Walgreens video evidence in a case that was still being investigated. It won't immediately be made public, he said.
The daughter told police that Woods and Jones spent nine years together, but broke up after Woods was arrested July 17 on lewdness and firearms possession charges. Records of that case weren't immediately available. He was released from jail July 20, police said.
The girl told police that Woods told her mother several times that he would hurt her if she left him.
A witness to the stabbing told police she heard Woods tell Jones that he had told her he would find her.