Police Arrest Suspect After Shooting at Nebraska Hospital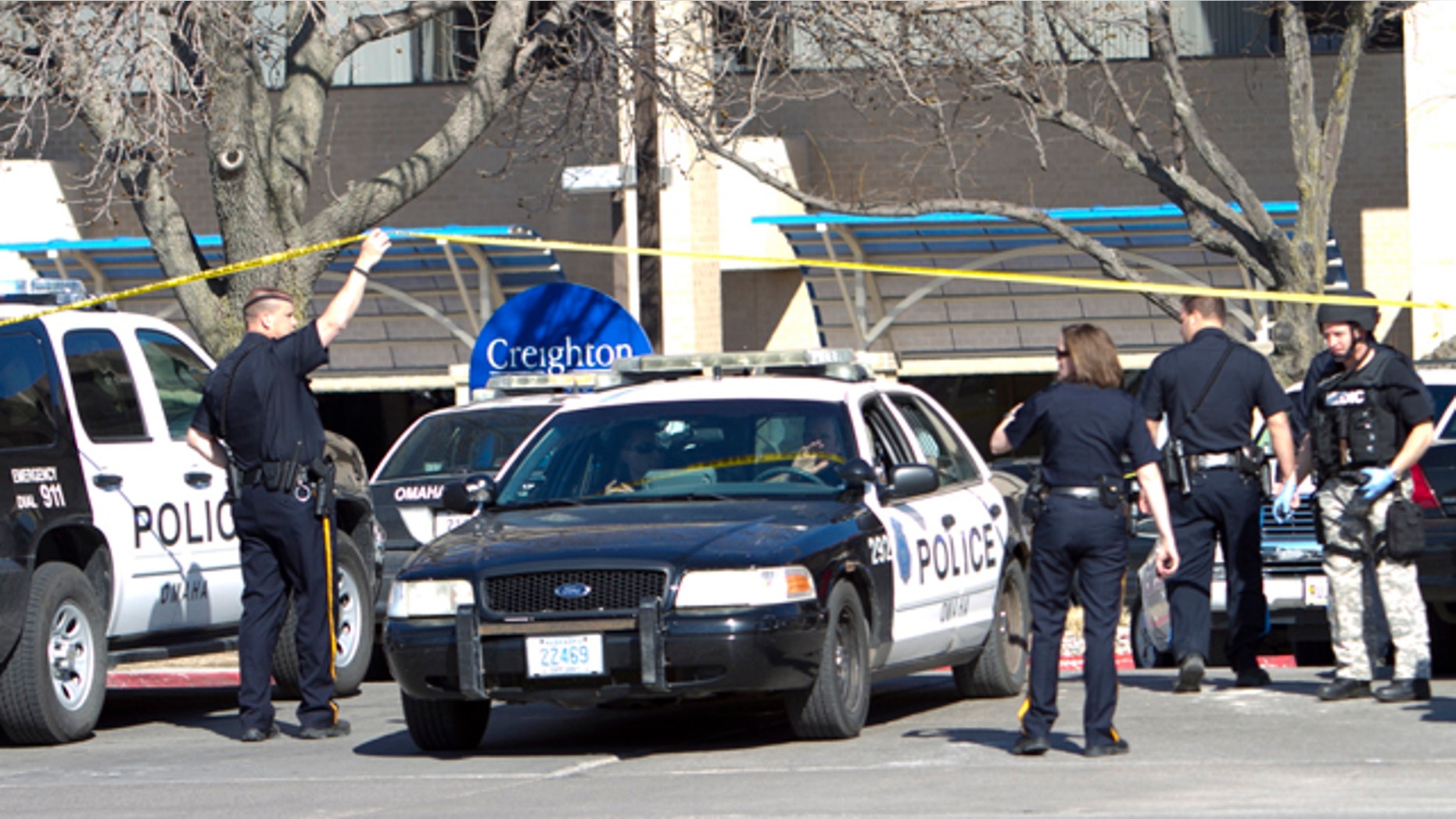 OMAHA, Neb. -- A gunman shot a man Wednesday in the lobby of an Omaha hospital, and the suspect was quickly apprehended by a swarm of officers already inside the building to keep watch as a sheriff's deputy was treated for a gunshot wound in an unrelated case.
Creighton University Medical Center was placed on lockdown soon after the shooting, which was reported about 3:40 p.m., Omaha police officer Michael Pecha said.
Pecha identified the victim as Otis Holford, 30, of Omaha. He said Holford was listed in stable condition Wednesday night but declined to elaborate on the injuries. Holford and the suspect, who police didn't identify, knew each other, Pecha said.
Douglas County Sheriff Tim Dunning said he didn't think the shooting was related to another earlier in the day in which a suspect was killed and a deputy wounded. However, because the deputy was being treated inside the hospital at the time there was a large police force on site.
Dunning estimated there were at least 50 law enforcement officers less than 300 feet away when the hospital shooting occurred.
"The place was crawling with cops right now, so to speak, so it wasn't a great day to be doing that in the lobby," Dunning said.
Gary Honts, president and CEO of the hospital, released a statement calling the episode "unfortunate."
"We currently have not identified any link between the suspect and our hospital, employees or patients," Honts said. "Thankfully, none of our patients, employees or members of the public were harmed."
The hospital was the scene of a fatal shooting in September. Jeffrey Layten, of Valley, pointed a handgun at a team of four officers when they confronted him in the hospital lobby, police have said.
Layten fired, wounding two officers. Police then returned fire, fatally hitting Layten. Hours before the shooting, Layten fled a crash scene in Ralston following a high-speed police chase in nearby La Vista.
----
Associated Press Writer Josh Funk contributed to this report.