Police apparently deactivate Facebook account after post on officer who killed drummer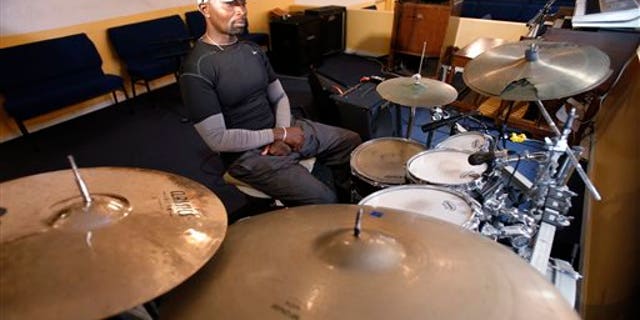 NEWYou can now listen to Fox News articles!
Police in Palm Beach Gardens, Florida have apparently deactivated their Facebook account after posting details on the plainclothes officer who shot and killed a drummer Sunday.
A police tweet included a link to the news release on Facebook. The tweet remained Wednesday, but the department's Facebook account was gone.
Police Chief Stephen Stepp says Officer Nouman Raja stopped his unmarked car early Sunday morning at what he thought was an abandoned vehicle along Interstate 95 in the affluent city. Stepp says the officer was confronted by an armed man and shot 31-year-old Corey Jones, killing him.
Friends say Jones had experienced car trouble on the way home from his bands' gig. He was also a public housing worker.
Investigators recovered a handgun on the ground that matched a box in the car. Records indicate Jones had legally purchased the weapon three days before.
A spokesperson said police were "bombarded by posts with racist and foul language" on their Facebook page, according to WPTV.
A rally is planned Thursday at the Palm Beach Gardens Police Department and black legislators have called for a state investigation into the shooting.
Police released few details during a news conference Tuesday evening, saying the Palm Beach County Sheriff's Office was conducting an independent investigation.
Jones' family has hired prominent civil rights attorneys Daryl Parks and Benjamin Crump, who previously worked with the families of Trayvon Martin, Tamir Rice and Michael Brown.
The Associated Press contributed to this report.