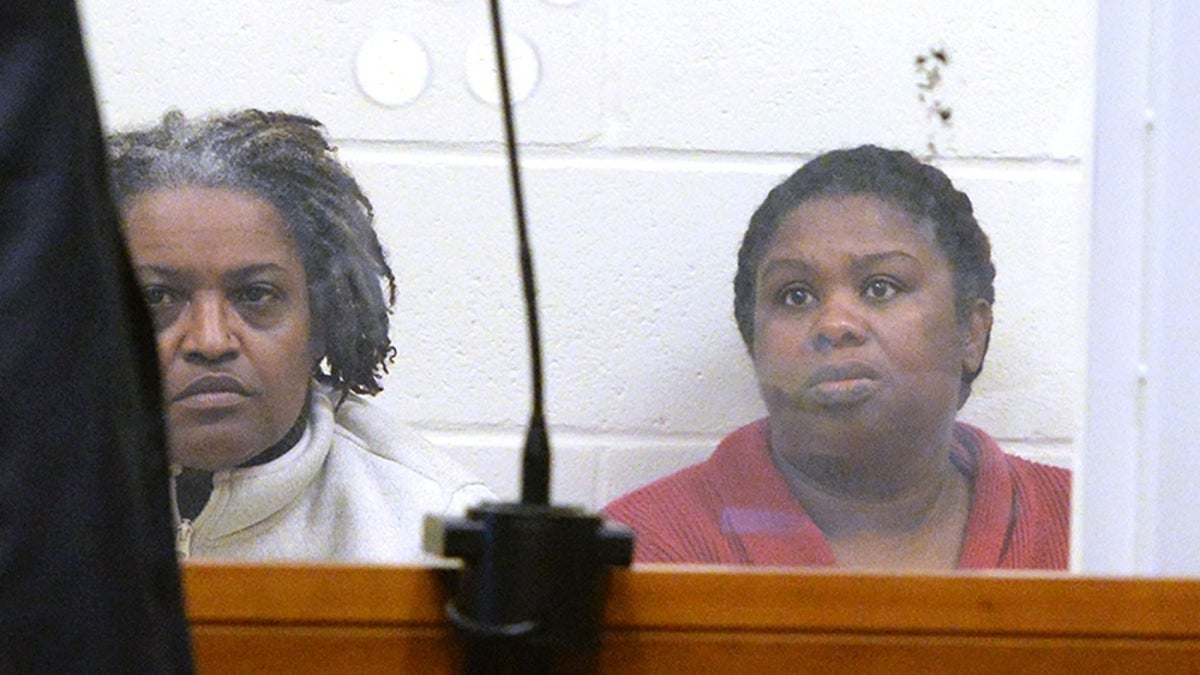 Two Massachusetts women are facing multiple charges after they allegedly tied down and burned a 5-year-old girl in a voodoo ritual.
The girl, whose name has not been released, is permanently disfigured as a result of a ritual that was meant to "rid her of a demon that was making her misbehave," the Brockton Enterprise reported.
The two East Bridgewater women, identified as Peggy LaBossiere, 51, and Rachel Hilaire, 40, allegedly blew fire over the young girl's face and cut her arm and collar area with a needlelike object, drawing blood, the girl's 8-year-old brother told police. The women, who are sisters, according to the Brockton Enterprise, also allegedly poured a substance over the girl's eyes which caused them to sting.
Additionally, the women allegedly threatened to cut off the young brother's head with a machete.
The ritual was requested by the girl's mother, who is of Haitian descent and was LaBossiere's hair stylist. She has not been charged but is receiving mental health treatment.
The two women pleaded not guilty on Jan. 29 to the charges against them, which include mayhem, assault and battery with a dangerous weapon, assault and battery on a child with injury, indecent assault and battery on a child under the age of 14, and threatening to commit a crime, according to the paper.
They also denied injuring the girl and threatening her brother.
The sisters will be back in Brockton Superior Court on Wednesday for a hearing to determine whether they're too dangerous to be released.
The sisters told police that they have performed "cleansing baths" for family and friends in the past, something that involves chanting prayers, rubbing frankincense and eucalyptus oils and sea salt on their bodies, and burning myrrh, the newspaper reported. Children sometimes get burned as spirits leave the body, they said.
The girl suffered a third-degree burn across her face that will leave her permanently disfigured, police said. She was treated at a hospital and taken into custody by state welfare authorities, along with her brother, who described to police what happened at the sisters' house over multiple days.
Voodoo refers to religious practices developed centuries ago by enslaved Africans in the Caribbean, primarily in Haiti, where the practices are sometimes spelled "vodou."
The Associated Press contributed to this report.