Police: 2 young boys' deaths raised suspicions before 3rd died, mom admitted suffocating them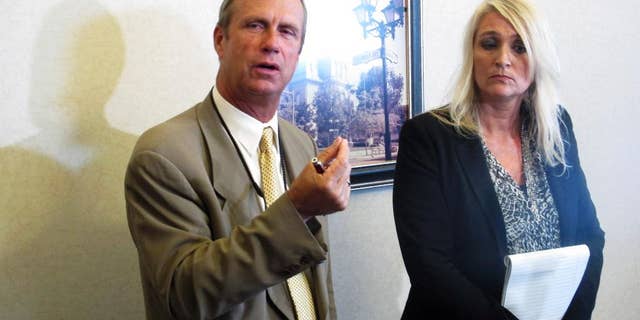 NEWYou can now listen to Fox News articles!
BELLEFONTAINE, Ohio – A police chief says investigators felt something wasn't right when an Ohio woman's sons kept dying, but they didn't have obvious evidence of a crime.
Now 23-year-old Brittany Pilkington is jailed for murder in the deaths of all three of her boys over the last 13 months. Police say she confessed to suffocating each one. No defense lawyer has been named.
Police in Bellefontaine (behl-FOWN'-tihn) say Pilkington called 911 before they found her dying 3-month-old son on Tuesday. Another died in July 2014 at 3 months old, and a 4-year-old son died this April 6.
The Bellefontaine Examiner (http://bit.ly/1NlfOaG ) is reporting that Chief Brandon Standley said police were lead to believe some genetic problem caused their deaths.
___
Information from: Bellefontaine Examiner, http://www.examiner.org