Plans for romantic dinner went awry before Texas student disappeared
The night before a Texas college student vanished, she and her boyfriend had plans for a romantic dinner at his apartment -- before they got into a violent fight, according to police documents released Tuesday.
BONNIE AND CLYDE CASE: MAN SUSPECTED IN 3 GULF COAST KILLINGS FOUND DEAD, WOMAN ARRESTED
Zuzu Verk, a 22-year-old Sul Ross State University student from the Fort Worth suburb of Keller, disappeared Oct. 12 of last year. On Monday, investigators confirmed her body turned up in a shallow grave near Alpine.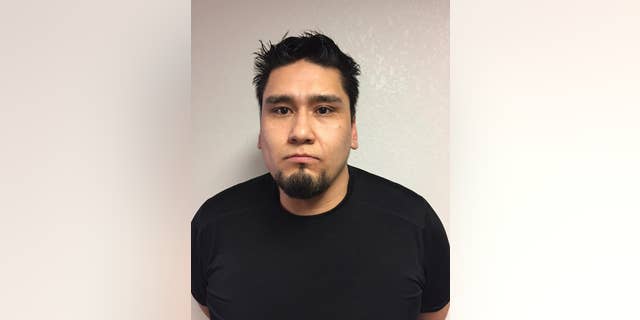 "Why was she killed? And exactly how? Those are the big questions now," Brewster County Sheriff Ronny Dodson said.
GUILTY PLEA FROM MOM ACCUSED OF POISONING HUSBAND WITH ANTIFREEZE
The police documents may fill in some gaps in the case. They also found that her boyfriend, 26-year-old Robert Fabian, bought three plastic painters' drop cloths -- the same type of sheets that turned up with her body.
Fabian was jailed on a charge of tampering with evidence by concealing a human corpse but other charges were expected, Dodson said. Bond was set at $500,000. His attorney did not return messages Monday from The Associated Press.
Verk and Fabian got together on Oct. 11 for dinner -- but once he mentioned an ex-girlfriend, the pair got into a shouting match, Fox 4 reported. Neighbors confirmed hearing arguing and loud noises.
Fabian initially told police that he saw Verk leave in her car early in the morning of Oct. 12 -- but later said he left his apartment first and she left later, according to the news station.
Chris Estrada, 28, said he lent his credit card to Fabian -- a friend -- which the suspect used to buy the drop cloths, according to the police records. Estrada was jailed Monday in Phoenix on a corpse concealment warrant from Texas, awaiting return. It was unclear whether Estrada had an attorney.
When a friend noticed Estrada was acting odd after Verk vanished, he replied, "I don't want to get you involved. Don't ask questions," Fox 4 added.
Verk's father, Glenn, told Fox News in October that her boyfriend failed to cooperate with investigators. "When someone you care about is missing, don't you help?"
Verk was reported missing when she failed to show up for work and a school exam. Her remains turned up last Friday.
"It's a disgrace. And to think that in such a shallow grave, that the animals wouldn't have eventually dug the body out -- they weren't thinking. I guess they aren't as smart as they think they are," Dodson said of whoever buried the body.
Members of Fabian's family remained under investigation, Dodson added.
In a statement, Sul Ross State University officials said a memorial service was scheduled for Thursday evening at the Alpine campus.
"As our family awaits the likely news that our worst fears have been realized, our sorrow has grown alongside a sense of relief from the constant state of not knowing," Glenn Verk said in a statement issued Monday.
Alpine is about 200 miles southeast of El Paso.
Fox News' Cristina Corbin and The Associated Press contributed to this report.