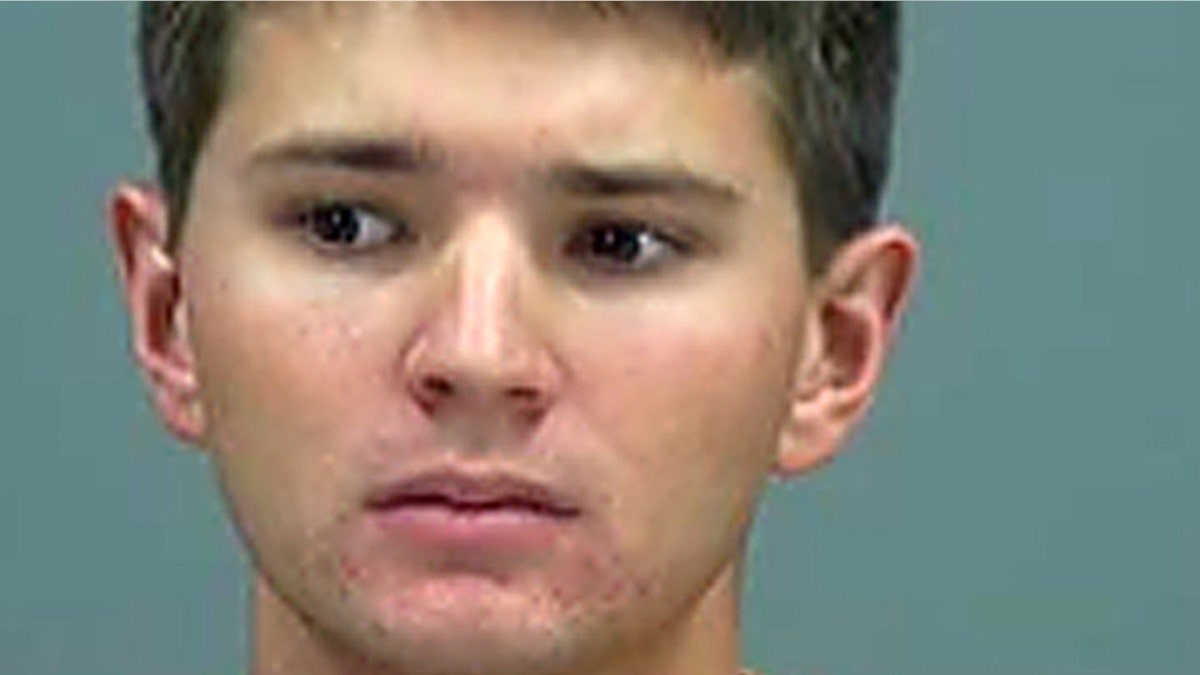 A Planned Parenthood counselor in Arizona intentionally miscoded a sexual assault as a consensual encounter to avoid the "hassle" of reporting it to authorities, months before other victims came forward to stop an alleged 18-year-old serial sex predator, a police report reveals.
Tyler Kost, of San Tan Valley, Ariz., has been charged with sexually assaulting 11 girls from the ages of 12 to 17 between October 2009 and April 2014, although authorities believe he has assaulted at least 18 students from Poston Butte High School. The mother of one 15-year-old victim, who became pregnant as a result of the alleged assault, told a Planned Parenthood Arizona staffer about the attack in December, a Pinal County Sheriff's Office report shows.
"The counselor intentionally miscoded the assault as a consensual encounter," the report states. "The counselor told them that they did not want the hassle of having to report the assault to law enforcement as they were a mandatory reporter."
Planned Parenthood Arizona said in a statement they learned about the alleged misconduct from a member of the media, and immediately reached out to the Pinal County Sheriff's Department.
It said the organization is discussing the "puzzling" allegations with authorities, saying the incident, if true, would be a "serious violation" of its policies.
"Patient health and safety is our top priority, and Planned Parenthood Arizona takes its role as a mandatory reporter of criminal activity very seriously, including screening for potential abuse, charting answers, and responding to indications of criminal behavior," the statement said.
[pullquote]
Laura Oxley, a spokeswoman for the Arizona Department of Health Services, told FoxNews.com her office had not received any information from the Pinal County Sheriff's Office as of Monday pertaining to the possible violation of state law, which requires all incidents of suspected sexual abuse to be reported to law enforcement officials.
"There are no complaints on file," Oxley told FoxNews.com.
Kost, who is scheduled to be arraigned on Friday, remains jailed without bail and faces more than 300 years in prison if convicted of all charges. Pinal County Attorney Lando Voyles has said he plans to try Kost as an adult on all charges. Multiple calls seeking comment from his attorney were not returned.
Pinal County Sheriff Paul Babeu told FoxNews.com that Kost is an "aggressive predator" who carefully cultivated relationships with his victims to build a sense of trust before attacking them in his bedroom, in parked cars or at isolated locations.
"This is a very devious individual, to be this calculating and literally have no boundaries of conduct or behavior," Babeu said. "It's extremely concerning, the size and scope of this investigation. We do expect other charges to be filed; we literally compare it to an iceberg."
Babeu said Kost knew each of his victims personally and clearly ignored repeated requests by his victims to stop.
"This is not just kids having sex," Babeu said. "It's very clear a lot of these females repeatedly said, 'no, no, no,' and physically resisted him as he removed their clothing. And it wouldn't just end there, he would threaten them, blackmail them and threaten to ruin their reputation by making their lives a living hell."
Babeu said he was "clearly troubled" by the allegations pertaining to the Planned Parenthood counselor.
"If this is true, they should absolutely be held accountable," said Babeu, adding that the allegation by the girl's mother has been forwarded to state officials. Any resulting prosecution would likely be handled by the state attorney general's office, he said.
Two of Kost's victims have moved out of Arizona following the assault, Babeu said, including one girl who "no longer eats" since the attack, according to a police report.
"As a result of what Tyler did, she moved to Texas, she no longer eats, she has thoughts of suicide, and self harms herself by cutting her arms," the report reads. "She hopes that Tyler spends the rest of his life behind bars, so that he can no longer hurt anyone else like he did to her."
The roughly 2,800 juvenile arrests for forcible rape in 2011 were the fewest such arrests in at least three decades, according to the National Center for Juvenile Justice. Director Melissa Sickmund characterized Kost's as an outlier.
"The occurrence of it is low compared to other types of crime and it's the lowest for juveniles that it's been since 1980," Sickmund told FoxNews.com. "So just that alone makes it a rare event and then you start adding the details of this particular case and it becomes more rarer still."
The fact that Kost knew all of his victims, however, fits the typical narrative amongst juvenile sexual predators, making the victims particularly vulnerable, she said.
"The crimes that we are most afraid of are the horrible things done by strangers because that feels so unpredictable," Sickmund said. "But the fact of the matter is, a lot of the time, the offender and the victim know each other, especially for kids because a child's world is smaller. They aren't out and about amongst strangers as much as adults are."
One victim who attended prom with Kost during their 10-month relationship characterized him as an intelligent "smooth talker" with a very controlling demeanor.
"She was afraid of Tyler because he had an aggressive side and had told her that, if a girl were to strike him, he would strike her back," the report reads. "She would then lie still and not resist him."