Plane crashes into Florida home, 2 people injured
Two siblings on a private flying lesson were injured after a small plane on approach to an airport on Florida's Atlantic Coast crashed into a house on Tuesday, officials said.
The crash happened around 10 a.m. as the aircraft attempted to land at Massey Ranch Airport in Edgewater, located 17 miles south of Daytona Beach.
"I heard this terrible terrible noise, like a big crash," Dorothy O'Brien told FOX35. "I looked out my window, and I seen my carport, one of the pieces."
O'Brien said she was getting ready for a lunch date when the plane hit part of her home, but didn't sustain any injuries.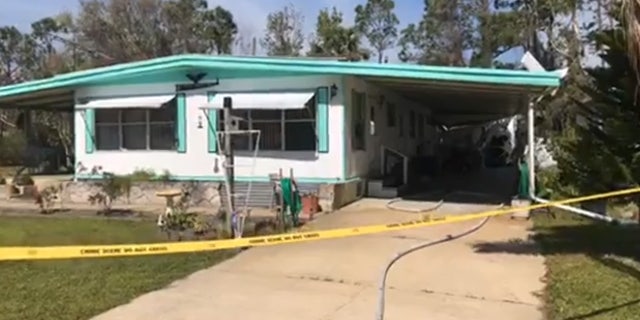 "It's just my carport, that can be replaced. I prayed, and I thank God every day, and I pray for the two kids that were in there," she said.
Friends of the pilot, 23-year-old Amrit Ramnarine, told FOX 35 that he was taking his 21-year-old sister Asha for a flying lesson.
UNITED EXPRESS FIRST-CLASS PASSENGER DECLARES 'I AM GOD,' TRIES OPENING PLANE DOOR MID-FLIGHT
The owner of Daytona Aviation, Ken Ali, told FOX35 that Ramnarine teaches at their flight school.
On Tuesday, he decided to take his younger sister for a private lesson, not involved with the flight school, and rented a single-engine Piper.
Ali told the television station he is asking for prayers and hoping the siblings they will make a full recovery.
Authorities said Amrit is in serious but stable condition, while Asha is in critical condition at an area hospital.
The cause of the crash remains under investigation.