Plane crash into San Diego home kills two passengers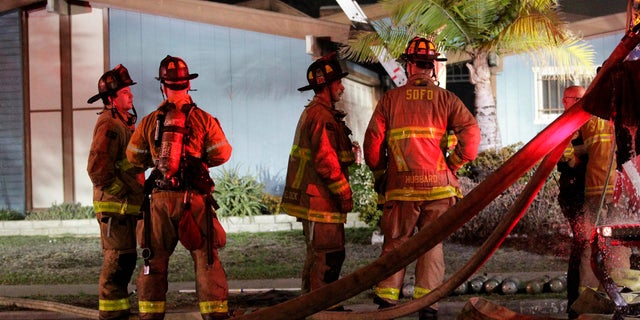 At least two people were killed Saturday when a small plane crashed into a San Diego home, authorities said.
The crash occurred in the Clairemont neighborhood around 4:40 p.m., media reports said.
The single-engine, six-seat Beech BE36 Bonanza had taken off from Montgomery Field about a half-mile away, FOX 5 reported. The impact caused the house to burst into flames.
The pilot and a passenger were taken to a hospital with burns, and two passengers died at the scene, the San Diego Union-Tribune reported.
The pilot apparently tried to land in a field behind the house, but the plane skidded through a fence and crashed into the back of a home, sparking a fire, the paper reported.
Neighbors reportedly broke windows of the home and called inside. The occupants of the house were not home, but neighbors said their small dog died.
The Associated Press contributed to this report.