Pipe bomb explosion under principal's Jeep prompts raid at science teacher's house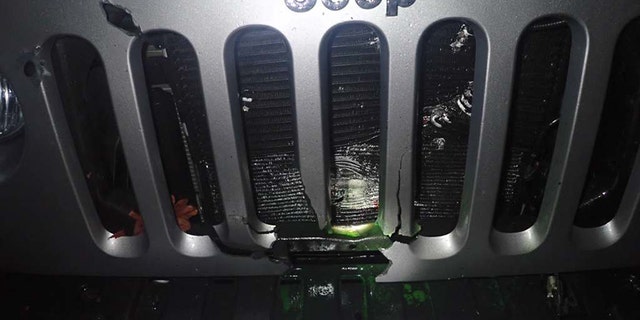 Fearing a Massachusetts high school science teacher may be breaking bad, federal agents raided Susan Seery's home searching for evidence she constructed a homemade pipe bomb that exploded under a principal's Jeep last month.
The search warrant was executed at the Woonsocket, Rhode Island home of 62-year-old Seery, who teaches at Bellingham High School, Metro West Daily News reported.
Her son, Michael McNamara, told Boston 25 News that U.S. Alcohol Tobacco & Firearms agents burst into their home Tuesday to serve the search warrant.
"They bashed the doors in. Didn't even knock," he said. "We would have let them in. We told them before, they could search the house. And they didn't choose to do it that way."
McNamara insisted his mother was innocent of placing a bomb under principal Lucas Giguere's Jeep and has an alibi.
He told reporters police took several electronic devices, including cell phones, but McNamara said they found nothing relating to the making of explosive devices. He claimed Giguere is responsible for steering police in the direction of his mother.
According to reports, Giguere called police Nov. 16 reporting the explosion outside his home in Blackstone, Mass. While initially reported as possible vandalism, the former U.S. Marine sergeant found his Jeep had sustained extensive damage from the pipe bomb placed beneath the vehicle.
Blackstone police said the pipe bomb was placed in the vehicle's grill. Damage was done to the vehicle's grill, radiator and inside the engine block.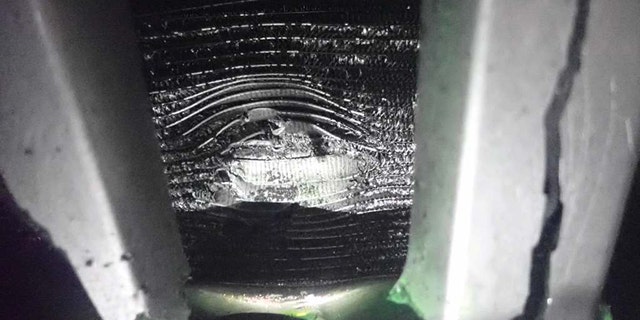 The explosion came two days after Seery was placed on administrative leave due to an unrelated investigation, Bellingham School Superintendent Peter Marano told Metro West Daily News.
Marano released a statement on Thursday night saying they could not comment on the ongoing investigation.
Charges have not been filed for the pipe bomb incident. Police have not commented on the investigation.