Pilot Flying J pushes back on claims American flag not flown over 'foreigners complaining'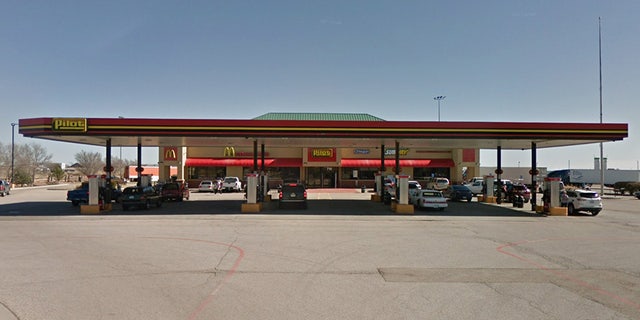 NEWYou can now listen to Fox News articles!
A gas station company is pushing back against accusations a man made in a viral Facebook post claiming that one its stores wasn't flying the American flag because "foreigners come in here complaining."
Dave Moore, a self-described trucker, said on Facebook two weeks ago that he stopped by a Pilot Flying J location in Amarillo, Texas, and noticed that there was no Old Glory in sight. In a video that was viewed more than a million times before being removed, Moore claimed that he asked an employee about the missing flag and was told "foreigners come in here complaining, and they didn't want to lose the foreigners' business," The State reported.
Moore reportedly showed the naked flagpole numerous times in the video, and Google Maps images taken in 2017 show the same, but the company says there is more to the story.
"At store #436, we are in the process of repairing the flag pole, which was damaged," Pilot Flying J posted on its Facebook account. "Our intent is to raise the flag as soon as the pole is repaired and proper flag protocols are in place to show it the respect it deserves."
In a separate statement, the company said there has "been a number of inaccurate stories making the rounds on social media."
It also said the company "regret[s] our team member was misinformed," without elaborating.
Pilot Flying J, which has more than 700 stores across the U.S., told The State that it follows military protocols when flying the American flag, which cover "everything from how it's raised and flown, to how it's lit at night."