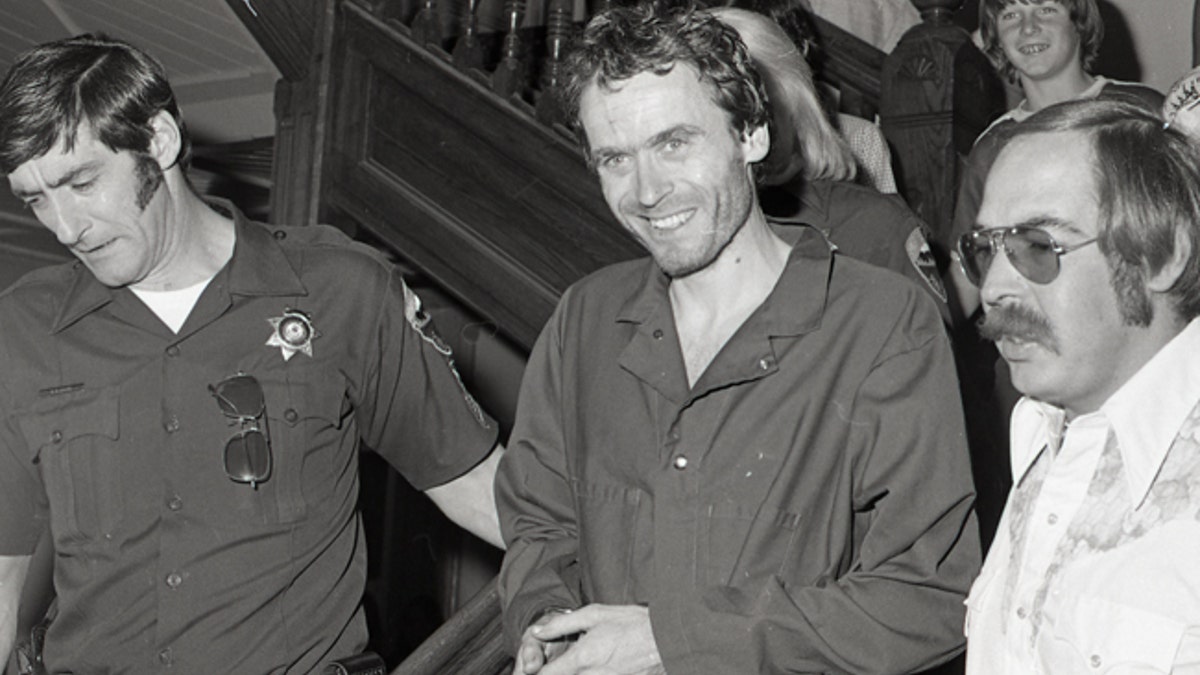 A newspaper in Colorado made an incredible find inside a safe in its newsroom: previously unseen photographs of serial killer Ted Bundy.
The images, which turned up in the Glenwood Springs Post-Independent's newsroom, recalled a dark time 40 years ago when Bundy had managed to escape from law enforcement agencies twice in six months.
SAN BERNARDINO ELEMENTARY SCHOOL SHOOTING: GOFUNDME PAGE FOR MURDERED BOY RAISES MORE THAN $100G
The photos were snapped when Bundy was awaiting trial on a murder charge in Colorado. He was suspected of murders in Florida, Utah and Washington as well, and was eventually executed in Florida in 1989. Before he died, investigators said he confessed to 30 killings across the United States.
It remained unclear when the images were stashed inside the newspaper's safe, which had been used as a table in the newsroom. A locksmith volunteered to crack the lock after he became curious about what might have been inside.
He found some documents, a little cash and envelopes containing negative film, one marked "Bundy Capture."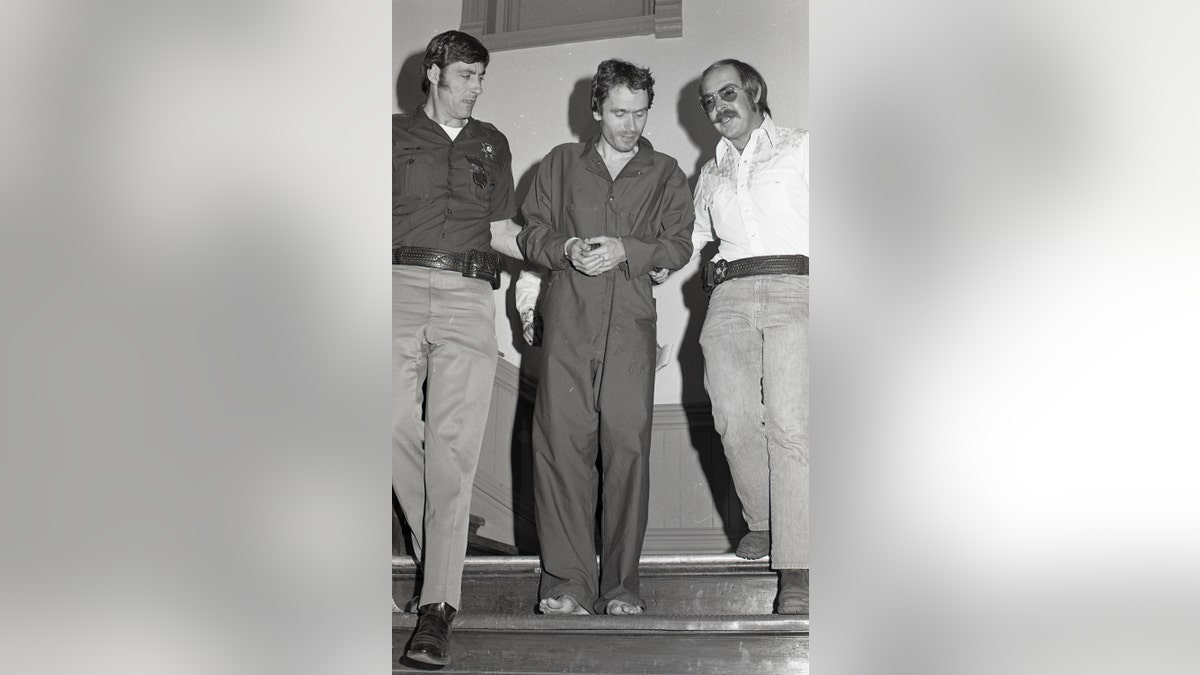 FOUR BODIES FOUND ON LONG ISLAND IN APPARENT HOMICIDE, POLICE SAY
Bundy had been arrested in Utah in 1975 and was convicted the next year of kidnapping a woman there. Officials then brought him to Colorado to face murder charges in the death of a woman who disappeared from a ski resort in Aspen.
On June 6, 1977, he was at the Pitkin County Courthouse in Aspen, researching his planned defense in the law library -- before he jumped out a second-floor window and escaped.
Bundy was recaptured a few days later and was being held in the Garfield County jail in Glenwood Springs, about 40 miles northwest of Aspen. But on Dec. 31, 1977, he escaped again after sawing a hole in the ceiling of his cell.
Bundy was re-arrested in Florida in February 1978 and charged with the murders of two women and a 12-year-old girl, all killed in the weeks after his second Colorado escape.
He died in Florida's electric chair on Jan. 24, 1989.
The Associated Press contributed to this report.