Photos of semi linked to crash that killed Minnesota teen brothers released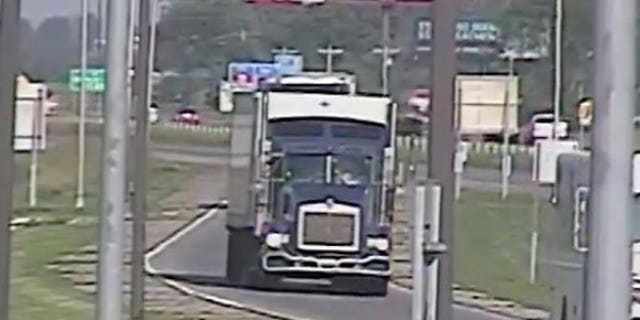 NEWYou can now listen to Fox News articles!
More than six months after a crash in Minnesota killed two teenage brothers on their way to a basketball tournament, the state patrol finally released images of the tractor-trailer that may have triggered the collision.
Investigators say they still have not identified the truck driver, and hope that releasing the pictures will lead to successful tips.
Zachary Kvalvog, 18, and his brother Connor, 14, were heading to the tournament in Wisconsin with two other boys when the family's truck hit the shoulder of I-94 and rolled over on June 23, investigators said. The other two boys in the car were hurt, but survived.
The semi may have cut off the teens' truck, according to the Minnesota State Patrol. "This was not a hit-and-run. It is a semi of interest," Sgt. Jesse Grabow told the Star Tribune.
"We'll take any information to move forward. Anything could help," Sgt. Grabow added.
The crash unfolded near Fergus Falls, more than 150 miles northwest of Minneapolis. The teens were from Moorhead, near the border with North Dakota.
Investigators say the mystery vehicle appears to be a late-'80s to mid-'90s Kenworth tractor, Model T600 to T800, with a dark blue cab. Its license plate includes the number sequence 024 or 025.