Photographer dies 6 months after taking beating in alleged racial attack: prosecutors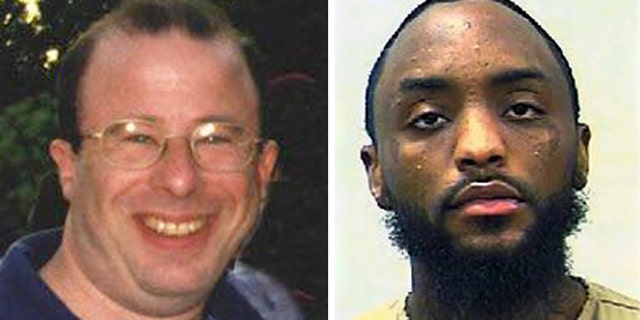 A freelance photographer who was brutally beaten during an alleged racially motivated attack over six months ago died Thursday, a New Jersey prosecutor's office said.
Monmouth County Public Information Officer Chris Swendman confirmed the death of 55-year-old Jerry Wolkowitz, who he said was in a "long-term care facility" at the time of his death.
According to prosecutors, Wolkowitz was attacked in the parking lot of his apartment in Freehold Township on May 1 just before police arrived around 7:15 a.m. The suspect, 25-year-old Jamil S. Hubbard, allegedly attacked the victim from behind, "hitting him with his fists on his head and face."
Hubbard is said to have then dragged Wolkowitz before running him over with a vehicle. He stole the victim's car and fled. He was arrested later that day by the Sayreville Police Department at his home in Sayreville.
Investigators say the defendant targeted the victim because of his race, ultimately charging him with bias intimidation in the first degree.
Prosecutors said that Hubbard, who is black, did not know or have any previous contact with Wolkowitz, who was white, prior to the assault.
Hubbard is also charged with attempted murder in the first degree, armed robbery in the first degree, possession of a weapon for an unlawful purpose and theft of a movable property.
Swendman would not say if the prosecutor's office planned to charge Hubbard with murder on the heels of Wolkowitz's death.
"We can confirm that the body was transported to the Middlesex County medical examiner for an autopsy," Swendman told Fox News.