Phoenix man remains jailed in ax killing of son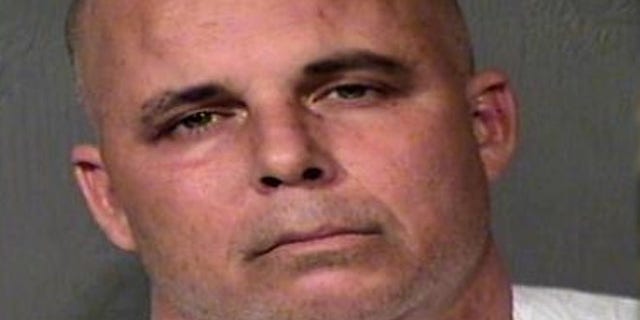 NEWYou can now listen to Fox News articles!
A 51-year-old Phoenix man is being held on a $1 million bond after police say he killed his 13-year-old son with an ax.
Gary Reagan Sherrill appeared before a judge Wednesday after being arrested on New Year's Eve. Officers say he told them he believed his son was a demon and was going to eat him.
Police went to the Sherill's home and discovered the boy dead after getting a call from the boy's mother, Sherill's ex-wife. She said her husband failed to return their son to her after picking him up a day earlier, and she couldn't reach them.
The boy was dead when police arrived. He had stab wounds and lacerations to several parts of his body.
It's not immediately known whether Sherrill has a lawyer.
Divorce court paperwork reveals very little about the father's mental state, only saying, "The father is unemployed and this has likely impacted his mental state," MyFoxPhoenix.com reported. According to records, the parents had joint legal custody.
"I know that all the windows were blacked out with tin foil. I never saw the child playing whenever he was let out of the house.. he had a tight hold on him. In the beginning, I kind of thought he might be kidnapped," one neighbor told MyFoxPhoenix.com.
Several neighbors reported seeing police respond to the home on several occasions leading up to the murder.
The Associated Press contributed to this report