Philadelphia-area mom accused of killing her infant through drugs in breast milk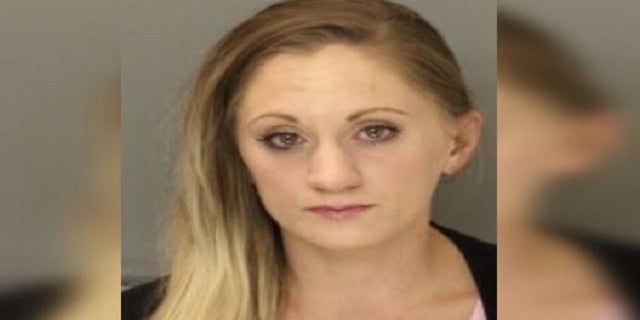 A Philadelphia-area woman who described herself as a drug addict is being held on a homicide charge after she allegedly transmitted drugs to her 11-week-old baby through her breast milk, officials said.
Samantha Jones, 30, of New Britain Township, was charged Friday with criminal homicide in the April 2 death of the infant, named R.J. in court papers.
The Bucks County District Attorney's office said the autopsy showed the baby died after being fed breast milk containing methadone, amphetamine and methamphetamine, Fox 29 Philadelphia reported.
According to the affidavit, Jones told police she had been prescribed methadone because of an addiction to painkillers, that she had taken it during her pregnancy and that she was taking it at the time of the baby's death, the station added.
Police found the baby in cardiac arrest after responding to a 911 call. Jones' mother called the cops and reportedly tried CPR.
The affidavit stated that Jones said she primarily had been breast-feeding the baby, but had switched to formula three days earlier, saying the infant wasn't getting enough milk from breast feeding, the station reported.
Jones said that on the morning the child died, the baby was crying at 3 a.m. and she tried to breastfeed him because she was too tired to go downstairs and prepare a bottle of formula, Fox 29 added citing investigators.
She also said, according to the station, that she fed the infant formula at 6 a.m., fell asleep and then woke up to find her son pale, with bloody mucus coming from his nose.
Jones was held in lieu of $3 million cash bail.
Her 2-year-old son is in the custody of his father, the station reported.
The D.A.'s office said in a news release that Jones' defense attorney argued for minimal bail saying R.J.'s death was not intentional.