'Pharma Bro' Martin Shkreli defies attorneys' advice to lay low before trial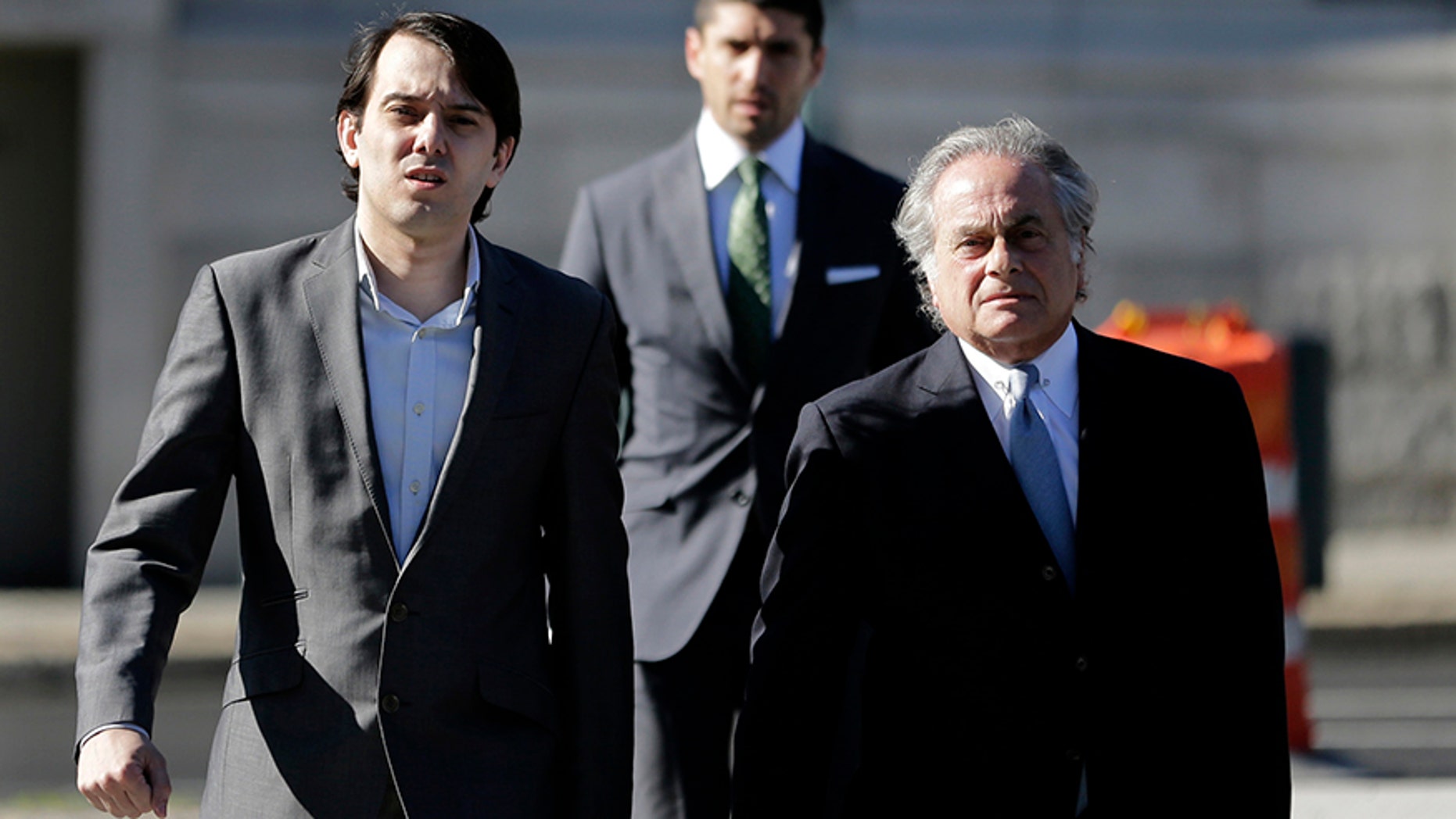 Martin Shkreli, also known as the "Pharma Bro," defied his attorneys' advice to lay low before his federal securities fraud trial starts.
Shkreli, who became a pariah after raising the cost of a life-saving drug 5,000 percent, has been preening for cameras and trolling on social media, potentially complicating his defense in the trial, which begins Monday.
"I'm excited," Shkreli said of the trial in a brief phone call last week to the Associated Press. "I can't wait."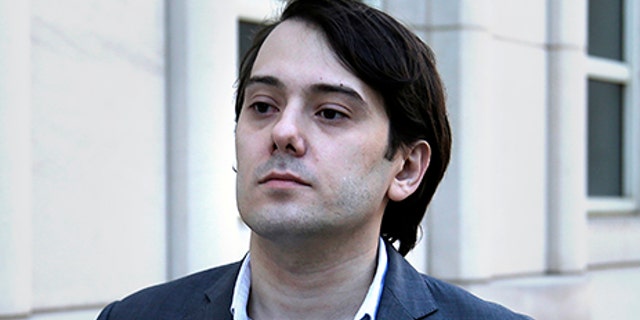 Since his arrest in 2015, Shkreli has been free on bail and free to speak his mind. He went on Twitter to label members of Congress "imbeciles" for demanding to know why his company, Turing Pharmaceuticals, raised the price of Daraprim, a drug used to treat toxoplasmosis and HIV, from $13.50 to $750 per pill.
He took to YouTube for a series of lessons on chemistry and stock market analysis. His Twitter posts mocking a freelance journalist turned so creepy — one showed a fake photo of him canoodling with her — that his account was shut down. And on Facebook, he mused about the possibility of being "unjustly imprisoned."
Though Shkreli took a ton of heat from Daraprim, the federal securities fraud case is unrelated.
Prosecutors say that after Shkreli lost millions of dollars through bad trades through his side business hedge fund, he looted a second pharmaceutical company for $11 million to pay them back. The defense has argued that he had good intentions.
"Everybody got paid back in this case," his lawyer said. "Whatever else he did wrong, he ultimately made them whole."
The defense has pondered putting Shkreli on the stand to highlight is rise in the industry. He wanted to develop new life-saving drugs after seeing "several classmates and other children he knew struck down by debilitating disease," court papers say.
Prosecutors call it a ploy to portray the boyish-looking Shkreli as "a Horatio Alger-like figure who, through hard work and intelligence, is in a position to do great things if only the jury would ignore the evidence and base its verdict on sympathy." The real Shkreli was a con man often undone by his own mouth, they say.
Prosecutors also used his boasts about some of his purchases of eccentric collectibles to undermine efforts to reduce his bail from $5 million to $2 million. If he needed to raise cash to pay legal fees and back taxes, they argued, why not sell the one-of-a-kind Wu-Tang Clan album that he brought for $2 million or his Nazi-era Engima code-breaking machine?
Also cited were his offers to pay a $100,000 bounty for finding the killer of a Democratic National Committee staffer and $40,000 in tuition for a Princeton student who solved a math problem he posed during a guest lecture at the school earlier this year.
The Associated Press contributed to this report.