Pet pig scares off would-be robbers at Indiana home, police say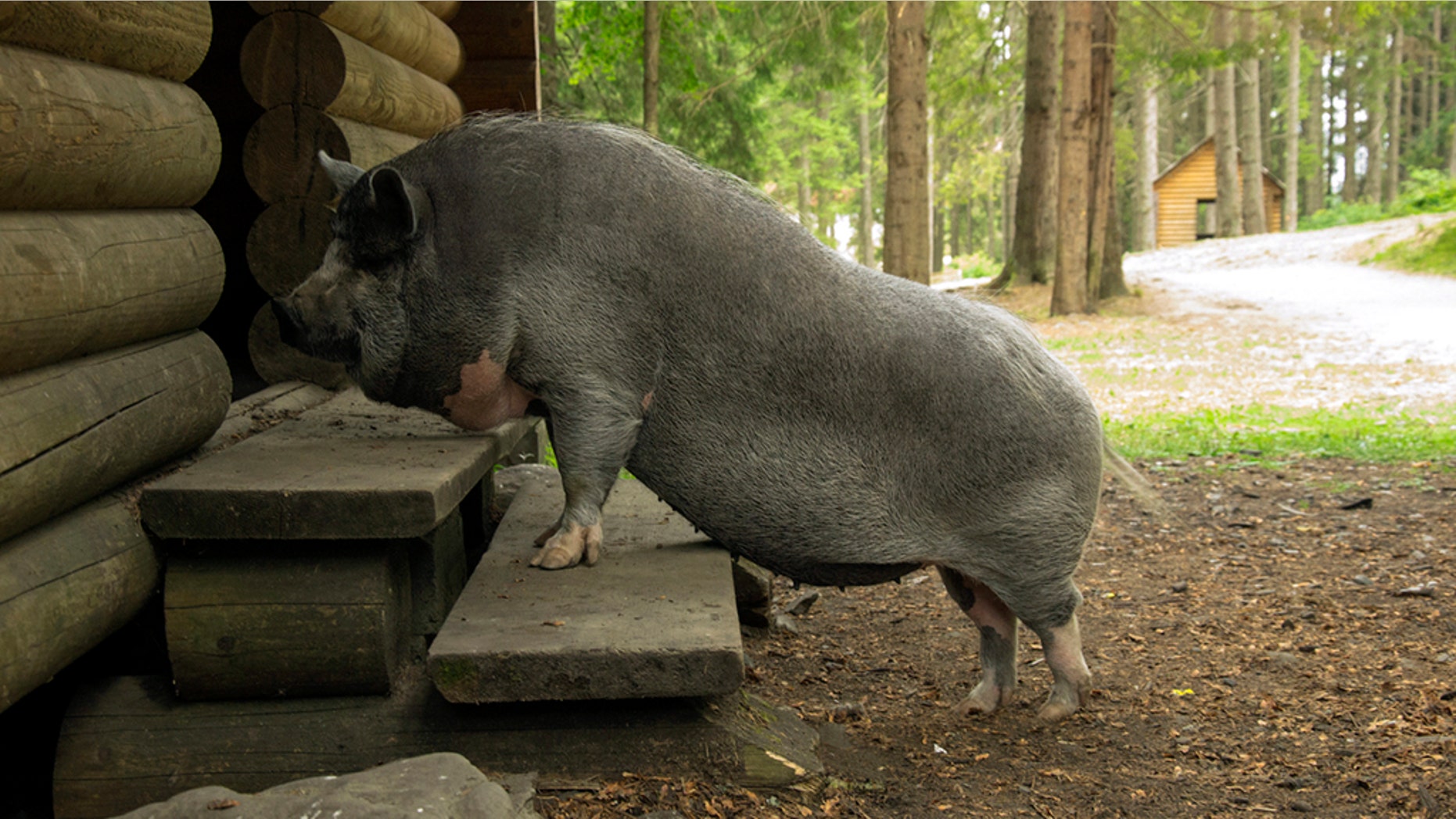 Police in Indiana believe a pet pig might've thwarted would-be robbers from burglarizing a home in Indianapolis.
The thieves broke into the home this week and "completely damaged [the back] door," the homeowner, who wished to remain anonymous, told Fox 59.
MASSIVE FIRE AT OHIO SWINE FARM KILLS 5,000 PIGS, POLICE SAY
Whoever broke in, however, didn't steal anything, and police apparently suggested the family's pet pig, named Dumplin, is to blame.
"The officers were guessing when the person broke in they were probably surprised I had a pig and were like, 'We don't want to deal with this,'" the single mother of four said. "The cop was like we definitely think they got in and made it to where Dumplin was and thought, 'Nope. We don't want no part of this.'"
The woman told the news station she adopted Dumplin from a rescue last year, calling him the "perfect animal."
"The moment I saw him I knew he loved me instantly," she said, encouraging others to adopt the "tons of pigs in shelters that don't have homes."
The neighborhood the woman lives in — which she moved into just weeks ago — is not new to break-ins, Fox 59 reported.
Anyone with information on the incident is encouraged to contact Crime Stoppers of Central Indiana at 317-262-8477.