Person of interest reportedly arrested on unrelated charge in Adriana Coronado murder case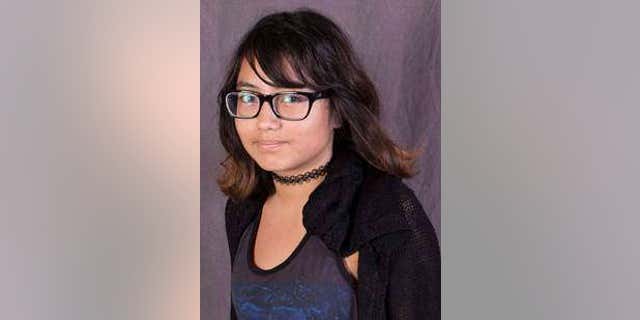 A person of interest in the killing of a 14-year-old Texas girl was taken into custody Thursday on an unrelated charge as authorities are looking at all possible motives behind the murder.
Javier Solis – who was arrested on a federal drug charge – had evidence removed from his home in Magnolia, law enforcement sources told KPRC.
Authorities are eying illegal drug activity as a possible motive in the case, the sources added.
Caesar and Adrianna Coronado Investigation

BREAKING: Here is a video released by the Walker County Sheriff's Office related to the Caesar and Adriana Coronado investigation. The person in this video is believed to be connected to Caesar's murder. The Hispanic male suspect is seen leaving the scene where Caesar's truck was found near Interstate 45 and Enterprise Row in Conroe on March 13. You cannot see the suspect's face, but investigators want you to pay close attention to his profile and the way he walks. Anyone with information should contact the Walker County Sheriff's Office at 936-435-2400.

Posted by The Huntsville Item on Thursday, March 17, 2016
Those responsible for killing Coronado and her father are still on the loose and police have released surveillance photos of possible suspects, KPRC reports.
Authorities issued an Amber Alert for Coronado after her father, Caesar Coronado, was found dead on March 13. Three days later, the girl's body was found lying in an open field a few feet from a road in west Houston, police spokeswoman Jodi Silva said.
Adriana Coronado was shot multiple times and the Harris County medical examiner said her death has been ruled a homicide. She was identified through fingerprint verification by the Harris County Institute of Forensic Sciences.
Cesar Coronado's body was found in Walker County, about 80 miles north of Houston. His burned pickup truck was located near Conroe, 45 miles south of his body.
The Walker County Sheriff's Office released a surveillance video last week of a person of interest in the case. The video showed an unidentified heavyset man leaving the father's truck in Conroe Sunday night.
The truck is then driven off screen and a few second later, a bust of light can be seen coming from the direction of the truck. Authorities believe the burst of light was when the truck was set on fire. The man can be seen running away from the burning truck and then running down an alley.
Click for more from Click2Houston.com