Person of interest in missing Pennsylvania men case spoke of killing someone, pictured with weapon: reports
The sole person of interest in the disappearance of four Pennsylvania men had reportedly previously boasted about killing someone over debt, and was pictured on social media holding a weapon.
Cosmo DiNardo, 20, told friends he wasn't worried after Dean A. Finocchiaro was reported missing last Friday, and suggested the 19-year-old was possibly on the run from law enforcement, according to text messages obtained by Philly.com.
"Cosmo isn't your buddy Dean missing," a friend asked in a group chat last weekend obtained by Philly.com. "Aren't you worried about buddydead [sic] dean."
DiNardo then replied, "I mean I know the kid but yeah I feel bad for his parents. He's a pill-popping junky who had 2 duis … He prob just jumped parole Or probation."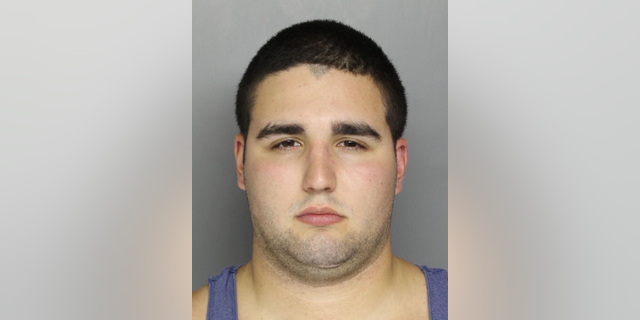 The person, who shared the messages with the news outlet on the condition that he and others in the conversation not be identified, also shared a photo he said DiNardo sent to the group that appears to show the 20-year-old brandishing what appears to be a revolver.
MULTIPLE REMAINS FOUND ON PENNSYLVANIA FARM IN SEARCH FOR MISSING MEN, 1 MAN ID'D
The man additionally told Philly.com he has known DiNardo since the two were young, and met him at a Wawa gas station parking lot in the afternoon on July 5 and saw a passenger he did not know in DiNardo's pickup truck. At the time, the man said DiNardo pressured him to get in his truck and "talk business," referring to drug dealing, but he turned down the offer.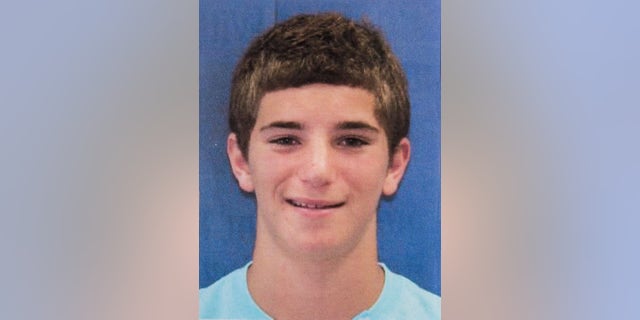 The man did not say if he has shared his account with police, and Bucks County prosecutors have not yet confirmed any further details in the investigation.
A friend of one of the other men reported missing, Thomas Meo, told Philly.com in a separate interview DiNardo sold guns and marijuana, and once bragged about having someone killed over a debt.
"I can tell you on multiple different occasions, on multiple different accounts, from multiple different people, including myself – Cosmo has spoken about weird things like killing people and having people killed," Eric Beitz, 20, of Bensalem, told Philly.com. "Everybody you talk to about this guy, you hear he's mentally unstable."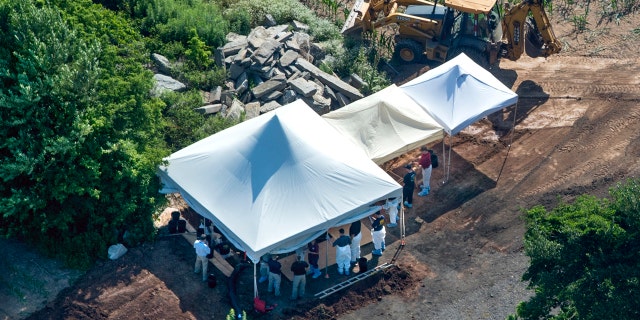 Late Wednesday, officials were able to identify one of the multiple sets of human remains were unearthed from a 12-foot-deep mass graves 19-year-old Dean Finocchiaro -- who vanished last week along with Mark Sturgis, 22, Tom Meo, 21, and Jimi Tar Patrick, 19. Bucks County District Attorney Matthew Weintraub said he could not identify the other remains at this time.
POLICE SEARCH FOR 4 MISSING YOUNG MEN IN BUCKS COUNTY, PENNSYLVANIA, DA BELIEVES FOUL PLAY INVOLVED
DiNardo was arrested Wednesday for allegedly trying to sell Meo's car for $500 on July 9 -- a day after Meo was last seen. That 1996 Nissan Maxima was also found on the family's farm, which is about 30 miles north of Philadelphia.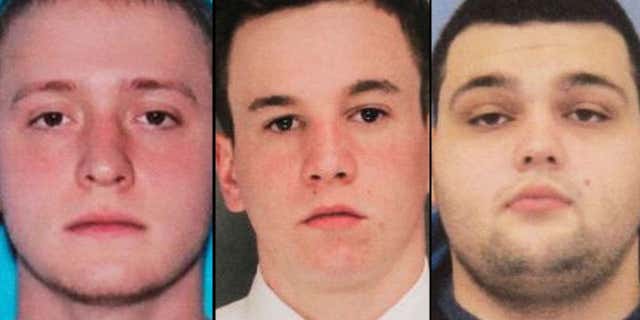 DiNardo was being held on $5 million bail, which a Bucks County judge has said is the highest he has ever set.
Weintraub said Thursday he does know more about the relationships among the men but can't share more information because he needs to "maintain the integrity of the investigation."
"This is a homicide. Make no mistake about it. We just don't know how many homicides," Weintraub said.