Pentagon looks to Israel's 'Iron Dome' for new missile shield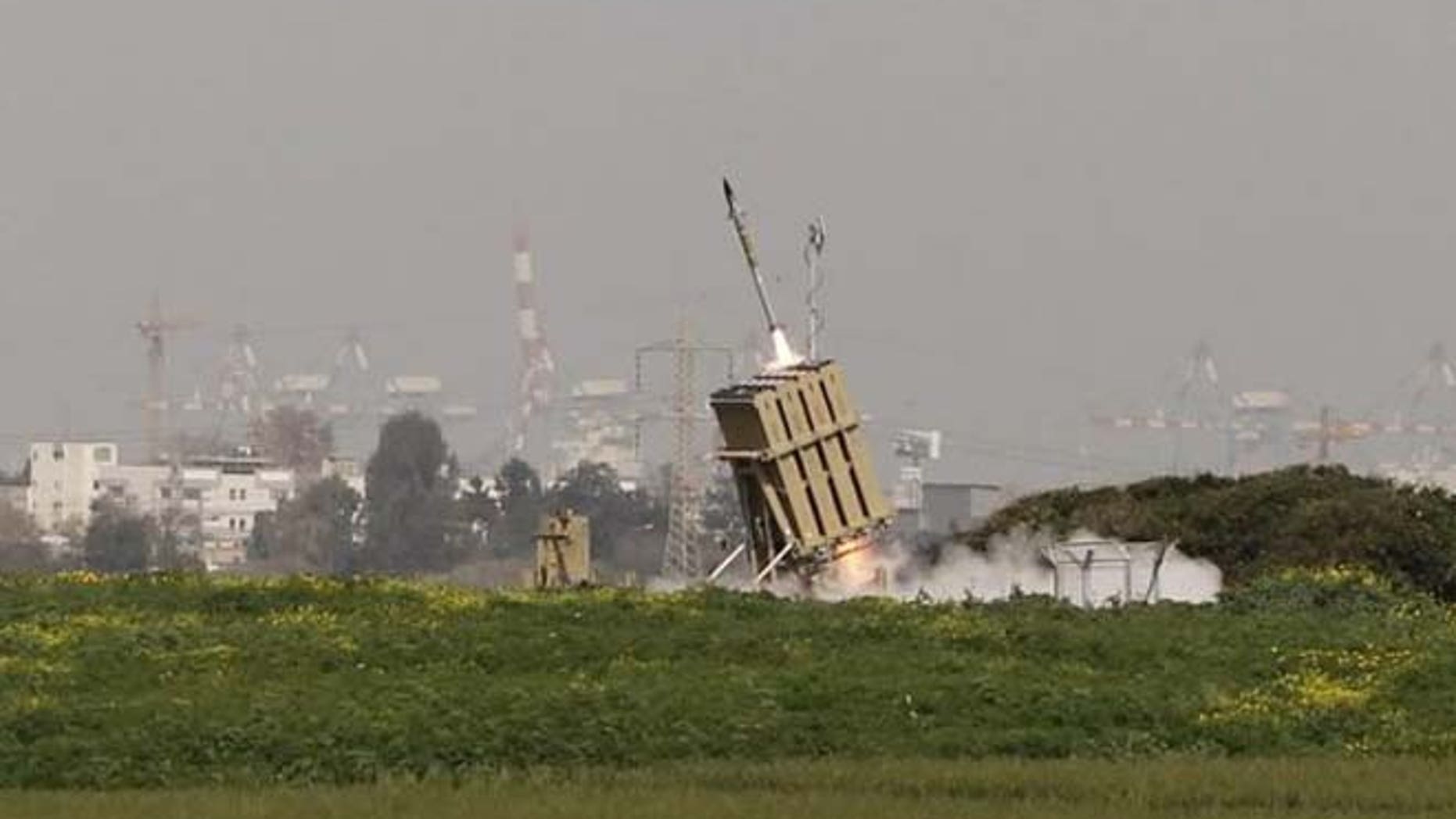 American defense contractor Raytheon and Israel's Rafael Advanced Defense Systems, who worked together developing Israel's Iron Dome—the highly-acclaimed mobile air defense system that has become critical to Israel's national security—are now collaborating on an American prototype.
The U.S. version of the missile system would help protect U.S. forces in advanced combat positions around the world from a variety of threats including cruise missiles, rockets and UAV's.
A 2015 trademark filing by Raytheon lists the "SkyHunter," described as a ground-based missile interceptor system with a guided missile that has electro-optic sensors and adjustable steering fins to track and destroy incoming enemy rockets, missiles, artillery and mortars.
Raytheon is the world's largest manufacturer of guided missiles and works with Israel's State-owned Rafael providing key components for Israel's highly-versatile electro-optic Tamir interceptor missile.
In April, the U.S. successfully tested a modified Tamir missile from a Multi-Missile Launcher (MML) at the White Sands Missile Range, New Mexico successfully intercepting a target drone.
The missile system is one of several under consideration by the U.S. Army, though the production costs and successful track record would make a Raytheon/Rafael produced system an ideal proposition for the U.S., Yosi Druker, vice president and head of the air superiority systems sector at Rafael told Sightline's Defense News.
The missiles would be built in the U.S., rendered compatible for American military standards and "100 percent Raytheon," said Druker, who added that intelligence sharing would be vital and another valuable asset to the project.
"The minute that the U.S. decides to procure Iron Dome, we will transfer all the knowledge and production file to Raytheon," Druker said.