Pentagon chief Carter, in folksy talks, describes US military of future on his own terms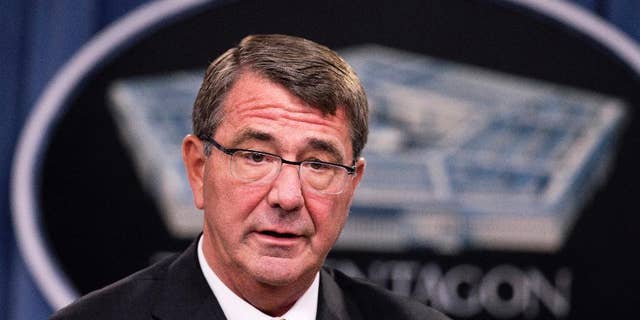 NEWYou can now listen to Fox News articles!
WASHINGTON – Defense Secretary Ash Carter is using a speech and wide-ranging exchange with troops on social media sites to press his agenda for change in the military. And he's signaling his early support for expanded maternity leave, women serving in combat jobs and greater flexibility pay, promotions and benefits.
Carter is making clear his intention to drag the Defense Department into the future. And he often sounds like he's made up his mind, even though he hasn't yet gotten his military leaders' recommendations.
He tells a pregnant soldier the military will march in lock step on plans to expand maternity leave. And while military officers haven't forwarded their final reports on whether combat jobs should remain closed to women, Carter said no one should be barred from the chance to try.