Pentagon assessing US prison options for Guantanamo detainees, surveying Leavenworth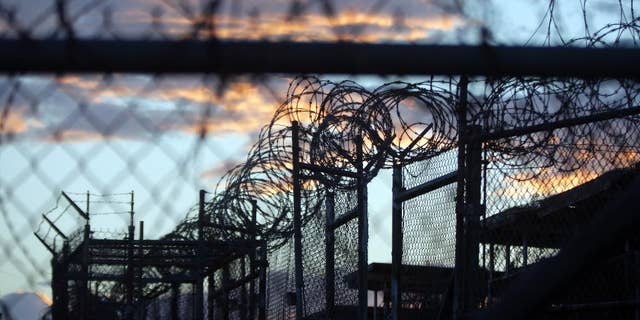 NEWYou can now listen to Fox News articles!
WASHINGTON – Defense Department personnel are taking another look at the military prison at Fort Leavenworth, Kansas, and the Navy Brig in Charleston, South Carolina, in a renewed effort to evaluate a number of potential U.S. facilities where detainees from the U.S. prison at Guantanamo Bay, Cuba, could be transferred.
The Pentagon says a team was surveying the U.S. Disciplinary Barracks at Fort Leavenworth on Friday and will do a similar assessment at the Naval Consolidated Brig in Charleston later this month.
Officials say the latest surveys come a week after a draft Pentagon plan to provide potential locations for the detainees was stymied when the administration said the Thomson Correctional Center in Illinois was off the table. That draft plan had focused largely on Thomson and Charleston.