Pennsylvania woman killed in car crash after boyfriend 'cut' brake lines looking for pipe to 'smoke crack,' police say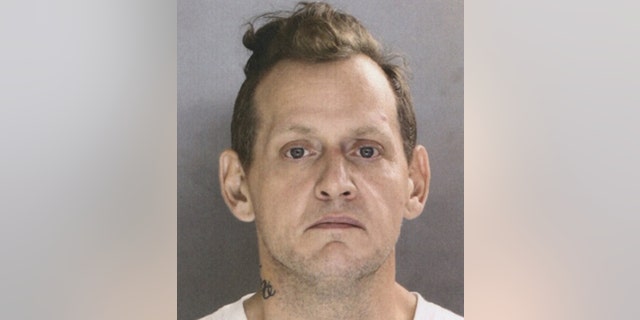 The boyfriend of a Pennsylvania woman who was killed in a car crash last week confessed to cutting her vehicle's brake lines in order to get "a metal pipe that could be used to smoke crack cocaine," state police said Wednesday.
John William Jenkins Jr. was charged with criminal homicide in the death of Tammy A. Fox, who died after suffering "serious injuries" in the Aug. 22 incident, Trooper Bob Urban with the Pennsylvania State Police announced in a statement on Twitter.
MAN ARRESTED IN EX-PLAYBOY MODEL'S STRANGULATION DEATH IN PENNSYLVANIA HOME
An inspection of Fox's vehicle, which "violently struck a tree" during the crash in Scranton, revealed that her brake lines were severed, the statement said.
When Jenkins was interviewed by authorities, he confessed that on the night before the crash, "he cut the victim's brake lines while at their residence in an attempt to obtain a metal pipe that could be used to smoke crack cocaine," police said.
KANSAS WOMAN REUNITED WITH LOST DOG WEEKS AFTER HE WAS THROWN FROM VEHICLE IN FATAL CRASH
Urban confirmed to WNEP that the Fox's vehicle was "tampered with."
"99 percent of the time it's mainly operator error, but then when you look into it and that's why we have these inspections of vehicles, then we determine, 'Hey! This time it wasn't the operator.' This vehicle was actually tampered with and that's what caused the death in this crash," Urban said.