Pennsylvania man found guilty of sexually assaulting girls 'gifted' to him by parents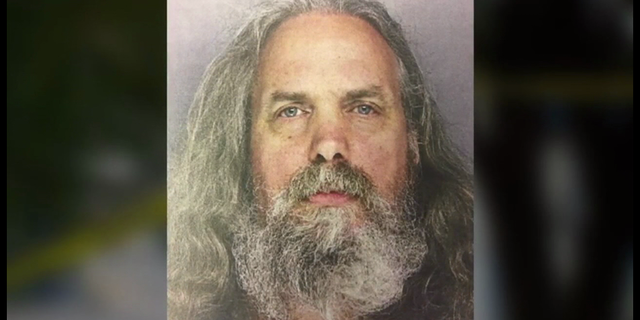 NEWYou can now listen to Fox News articles!
A Pennsylvania man was found guilty on Tuesday of sexually abusing six girls from the same family, including one who was "gifted" to him by her parents, authorities said.
A jury convicted Lee Kaplan, 52, of Feasterville, guilty of all 17 counts after a two-day deliberation, Bucks County District Attorney's Office said. He faced multiple charges of child, statutory sexual assault and other offenses.
"The verdict was perfect and just," District Attorney Matthew D. Weintraub said on Tuesday.
A neighbor's tip led authorities to Kaplan's house in suburban Philadelphia last June where they discovered the mother of the girls, her nine daughters and two grandchildren, living there. The parents of the girls, Savilla and Daniel Stoltzfus, had "gifted" their eldest daughter, who was 14 at the time, to Kaplan in exchange for financial help, authorities alleged. He fathered two children — now ages 1 and 4 — with the teen.
GIRLS TESTIFY ABOUT SEX ABUSE BY MAN WHO GOT THEM AS 'GIFT'
At the time of the arrest, Kaplan was only charged with sex crimes related to the "gifted" girl. Authorities later uncovered more evidence that led to additional charges.
Several of the girls, who are now between ages 9 and 19, testified in the trial last week and said they had sex with Kaplan for years and considered him as their "husband." A 9-year-old girl testified that Kaplan began molesting her when she was 7 and the defendant told her not to tell anyone.
Savilla Stoltzfus also admitted that she knew about Kaplan's sexual activity with her daughters but believed "it could be a good thing."
"I always trusted him that whatever goes on is a good thing," she said Wednesday, adding that she had no regrets because "we had a good life."
Kaplan denied the charges and maintained that he only had sexual relations with the girl he had the children with, according to Fox 29 Philadelphia.
GRANDMA SUSPECTED IN STABBINGS THAT KILLED GIRL ARRESTED
Deputy District Attorney Kate Kohler argued that Kaplan "brainwashed" the woman and her family, casting himself as a prophet, as he sought "power, manipulation and control." She said the "six children became his sex toys."

The girls' parents are still awaiting sentencing. The mother pleaded guilty to child endangerment charges last month. David Stoltzfus entered a no-contest plea, acknowledging that prosecutors had enough evidence to support the charges.
The Associated Press contributed to this report.