Pennsylvania man faces charges after allegedly strangling pregnant girlfriend with pair of jeans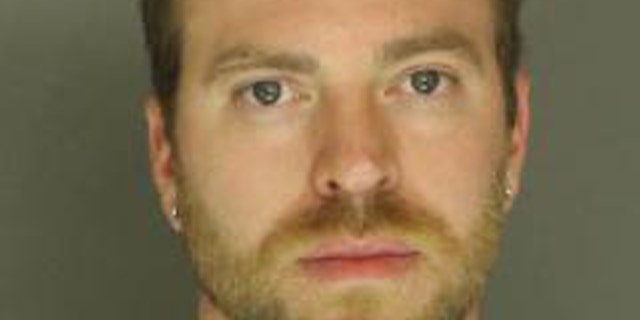 NEWYou can now listen to Fox News articles!
A 33-year-old man faces charges after he allegedly strangled his pregnant girlfriend with a pair of jeans.
Lucas Bray, who was arrested December 8, faces strangulation and simple assault charges.
According to the criminal complaint, police responded to a residence in the 600 block of Madison Avenue on November 29 for a reported domestic situation that occurred. The victim told the officer that she had just been assaulted by Bray, her boyfriend. The officer noted that the victim was "visibly pregnant" and had a bruise on her head. The victim did not want to press charges at that time, court documents say.
On December 8, the officer who responded to the late-November call followed up with the victim to learn more about the assault.
The victim told the officer that Bray arrived at the residence — where he was living at the time — around 2:30 a.m. Bray, who just got off work, walked upstairs and started arguing with the victim over her activity on Facebook, the complaint says. The two argued until 5 a.m., according to the victim, before it became physical. The victim stated that she grabbed Bray's jeans in an attempt to look for his phone. When she did that, he leaped out of bed and attempted to rip the jeans away from her. The victim added that she curled up in a "ball" with his jeans and was thrown to the floor. She told the officer that Bray then wrapped the pants leg around her neck and began to choke her. The victim then believes she lost consciousness after Bray put his leg around her neck, the complaint say.
The victim stated that the only thing she could do to get him off of her was to bite him on the foot. When she did that, Bray allegedly punched her in the head with a closed fist. The victim then managed to get away and grab a phone to call police. She told the officer that Bray rushed at her twice in attempts to take the phone away but then stopped and laid back down in bed, the criminal complaint states.
The victim advised him to leave. That same day, when the officer arrived, Bray was gone.