Pennsylvania man arrested after allegedly stabbing father to death with butter knife, removing eye, police say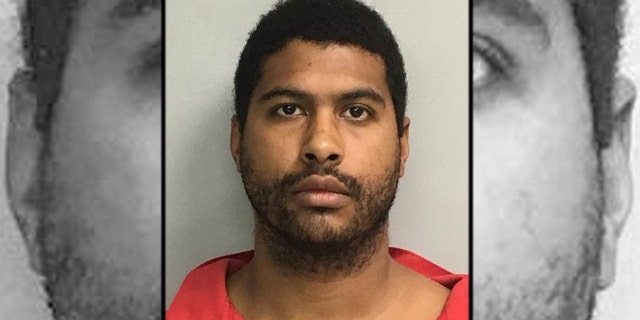 A Pennsylvania man was arrested after allegedly killing his father with a butter knife and removing one of his eyeballs which officers later recovered from the floor of their Philadelphia home.
Preston Lonnberg-Lane, 30, was arrested for first-degree murder in the disturbing death of his 74-year-old father, Thomas Lane, District Attorney for Montgomery County said in a statement on Thursday.
According to the press release, a 911 call was made at approximately 4:45 a.m. on March 27 by the suspect saying he needed police help at his home in Lansdale, a suburb of Philadelphia.
Police responded arrived on scene only to find the man's father "semi-conscious in the bedroom with a traumatic eye avulsion and apparent stab wound to his head, neck and arm."
An investigation by Montgomery County Detectives and Lansdale Police led officials to believe that Lonnberg-Lane attacked his father with a butter knife. Officers recovered his father's eyeball from the floor.
Court records say he also told investigators he had snorted what he thought was fentanyl about an hour earlier.
Lane was taken to Thomas Jefferson University Hospital where he died two days later.
"This father was asleep in his bedroom and was savagely attacked by his son," District Attorney Kevin Steele said. "Now the man is dead and a son is behind bars."
The suspect is being charged with first-degree murder, third-degree murder and possessing an instrument of crime and will be due in court on April 9.
He was not offered bail.
The Associated Press contributed to this report.