Pennsylvania house explosion: 1 killed, 3 hurt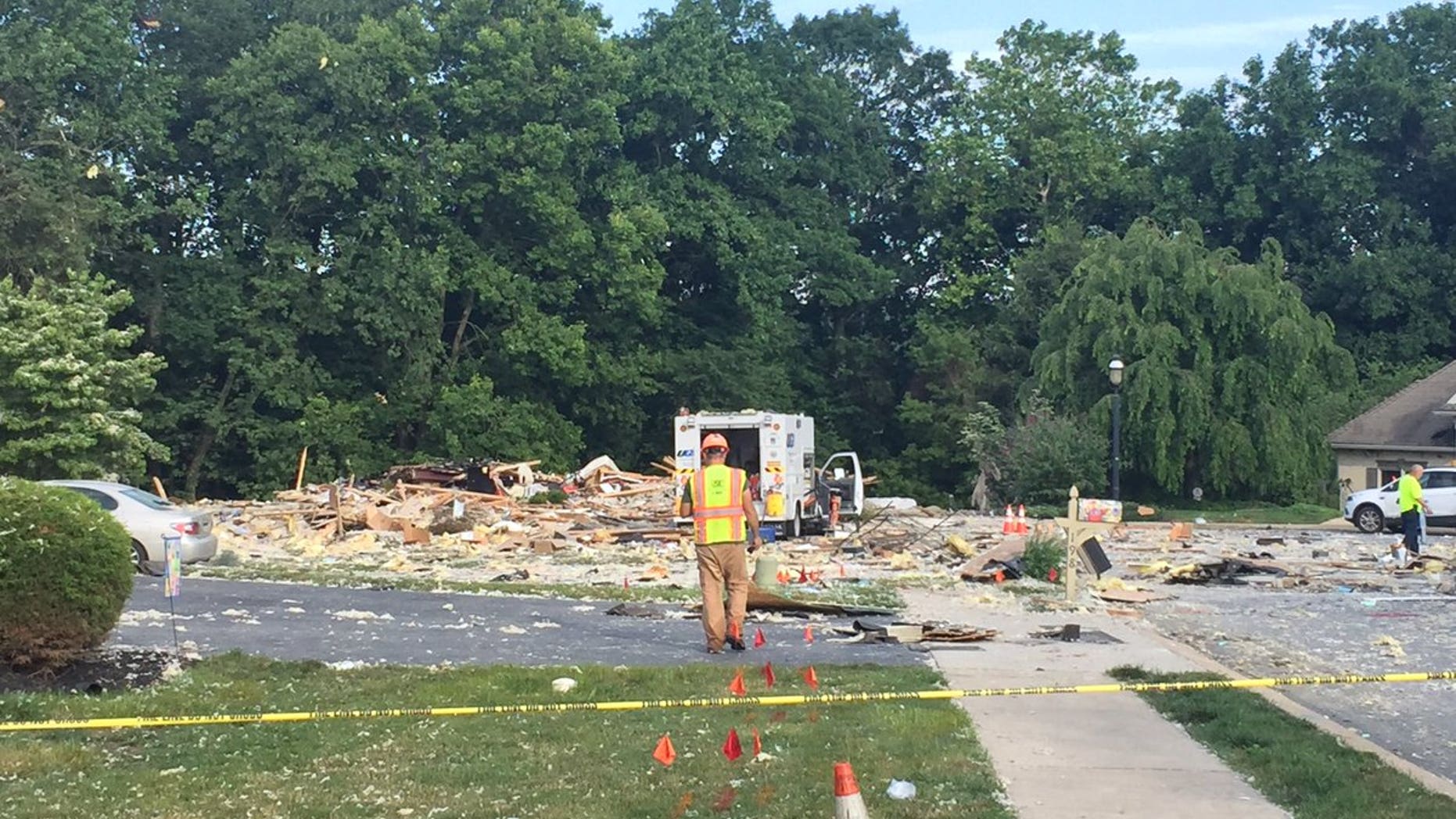 A Pennsylvania home exploded after a gas leak on Sunday, killing one person and injuring three others.
The home in Manor Township, Lancaster County, was being investigated for a reported gas leak by UGI Utilities, Fox 43 reported. The home exploded during the investigation, killing one worker and injuring two others as well as a Pennsylvania One staffer.
The house reportedly went up in flames about 30 minutes after it was evacuated, officials said.
MAN FACING MURDER CHARGES IN ROAD-RAGE SLAYING OF WOMAN, 18
"There was a beautiful house and there's nothing there," Brian Chang, a neighbor, told Fox 43. "There's nothing there. It's gone."
UGI workers were investigating a suspected gas leak after a neighbor called the company saying they smelled natural gas.
"I just saw pieces of plywood and roofing and everything just go flying, huge cloud of smoke and ash, it felt like a movie, just surreal," Tyler Foultz, a neighbor, said.
Four homes next to the destroyed residence have been declared unsafe for the time being.
PUPPY RESCUED IN PENNSYLVANIA COUNTY 'WORST CASE SEEN' BY RESCUER
UGI released a statement confirming the incident and said they shut off natural gas to the area for the time being. The statement also said the two injured workers were expected to recover.
The National Transportation Safety Board announced it was investigating the incident with help from the Public Utilities Commission.