Pennsylvania girl, 10, killed when tree falls on camper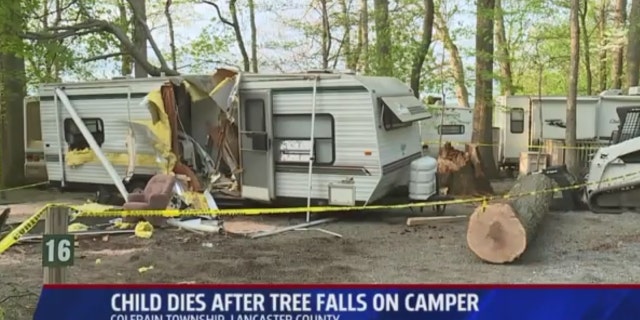 COLERAIN TOWNSHIP, Pa. – A Perry County girl was killed Sunday morning, while camping in Lancaster County.
It happened around 8:30 a.m. at Oma's Family Campground on Kirkwood Pike in Colerain Township. State Police say the 10-year old was asleep inside a camper, when a tree fell, trapping her inside.
Emergency crews arrived and were able to free the girl, but she died from her injuries.
The owner of the campground, Connie Masse, said the tree hit two other campers and the tree had ants inside.
"You know you come camping to enjoy, relax and you know just unwind. You never expect something like this to happen," she said.