Penn State cheerleader remains 'day-to-day' after fall from fifth-floor apartment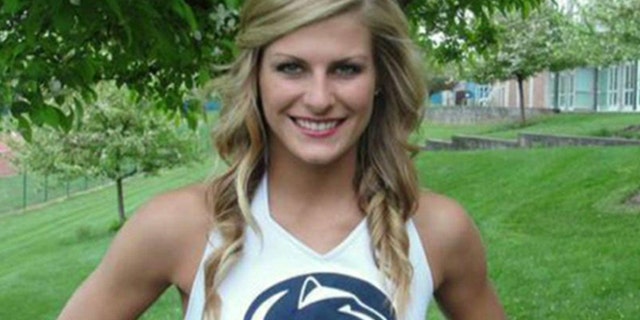 NEWYou can now listen to Fox News articles!
A Penn State cheerleader who suffered traumatic brain injuries after falling from a fifth-floor apartment is showing signs of progress, but remains "day-to-day," according to a family spokesman.
The Centre Daily Times reports that Paige Raque, 19, fell 39 feet from an apartment window in downtown State College. She remains in critical condition at Altoona Regional Health System.
"[Tuesday] was a pretty active day," said Randy Jepson, coach of the Penn State men's gymnastics team. "She did have some movement, and doctors worked quite a bit with her. She's resting well."
Jepson, who is serving as a family spokesman, added: "With brain injuries, the doctors said there are signs of improvements and periods of rest. We need to be optimistic, because this really is a day-by-day thing."
Raque's brother, Parker, a senior at Penn State and the captain of the gymnastics team, has been posting regular updates on her condition on Twitter. He wrote on Tuesday that Paige opened her eyes during the morning while being treated in the intensive care unit.
The fall was accidental, police have said, but an investigation is ongoing.
Click for more from The Centre Daily Times.