Patriots fans exult peacefully after dramatic Super Bowl win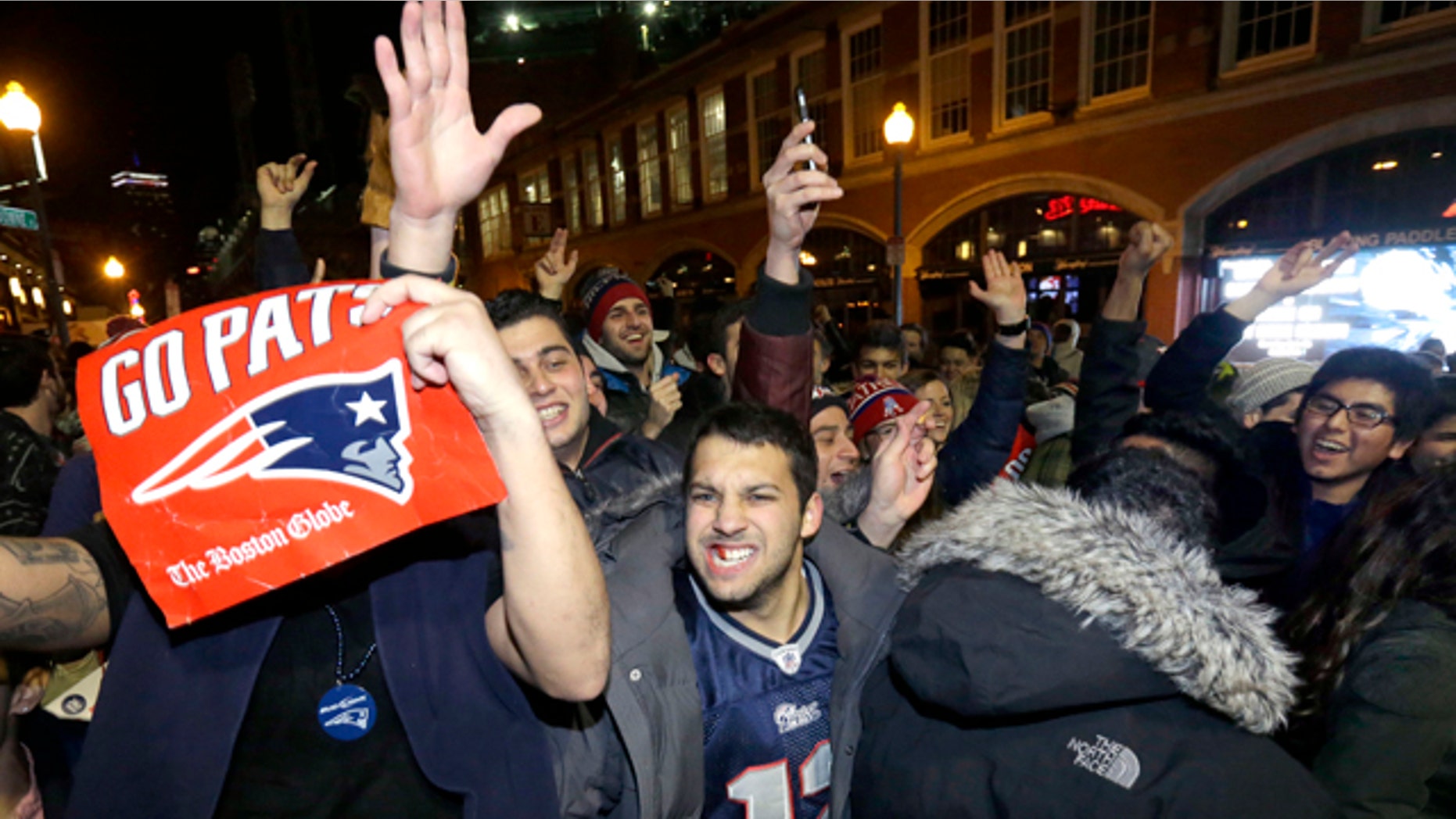 New England Patriots fans celebrated their team's come-from-behind victory in Sunday's Super Bowl like they'd been there before. Of course, that's because they have.
The 28-24 victory over the Seattle Seahawks was the franchise's fourth NFL championship, all won since 2001. Since the Patriots captured their first Super Bowl, the Boston Red Sox, Celtics, and Bruins have combined for five titles in their respective sports. In all, Boston's four major professional sports teams have made 13 appearances in a championship game or series in the past 15 years.
So maybe it shouldn't have been too much of a surprise when revelers spilled onto the streets of Boston in a scene that was described as jubilant, but orderly.
At around 12:30 a.m. local time, the Boston Police Department tweeted that they had not made any arrests related to overexuberant behavior.
"Way to make your team and your city proud," the message concluded.
The Boston Globe reported that hundreds of people gathered around a bandstand on Boston Common, waving Patriots flags and chanting "USA! USA! USA!" Others congregated in Copley Square and marched down Boylston Street singing "When the Pats go marching in ..."
Boston officials, themselves used to planning championship celebrations, warned on Friday that police would show zero tolerance when it came to public drinking or destruction of property.
"We're going to be able to cheer on the Patriots, but whatever the outcome in Boston, we're going to put public safety first," Boston Mayor Marty Walsh told reporters. "We're not going to allow celebrations to become an excuse for dangerous and illegal behavior."
The scene was similarly peaceful at the University of Massachusetts-Amherst, where students have rioted in the past after major Boston sporting events, win or lose. The Globe reported that more than a dozen students were escorted away from an impromptu on-campus celebration, but no damage or injuries were reported.
Boston Mayor Martin Walsh's office said the parade for the Patriots will he held Tuesday. It starts at 11 a.m. at the Prudential Center and will end at City Hall.