Passenger jets clip wings before take off at New Jersey airport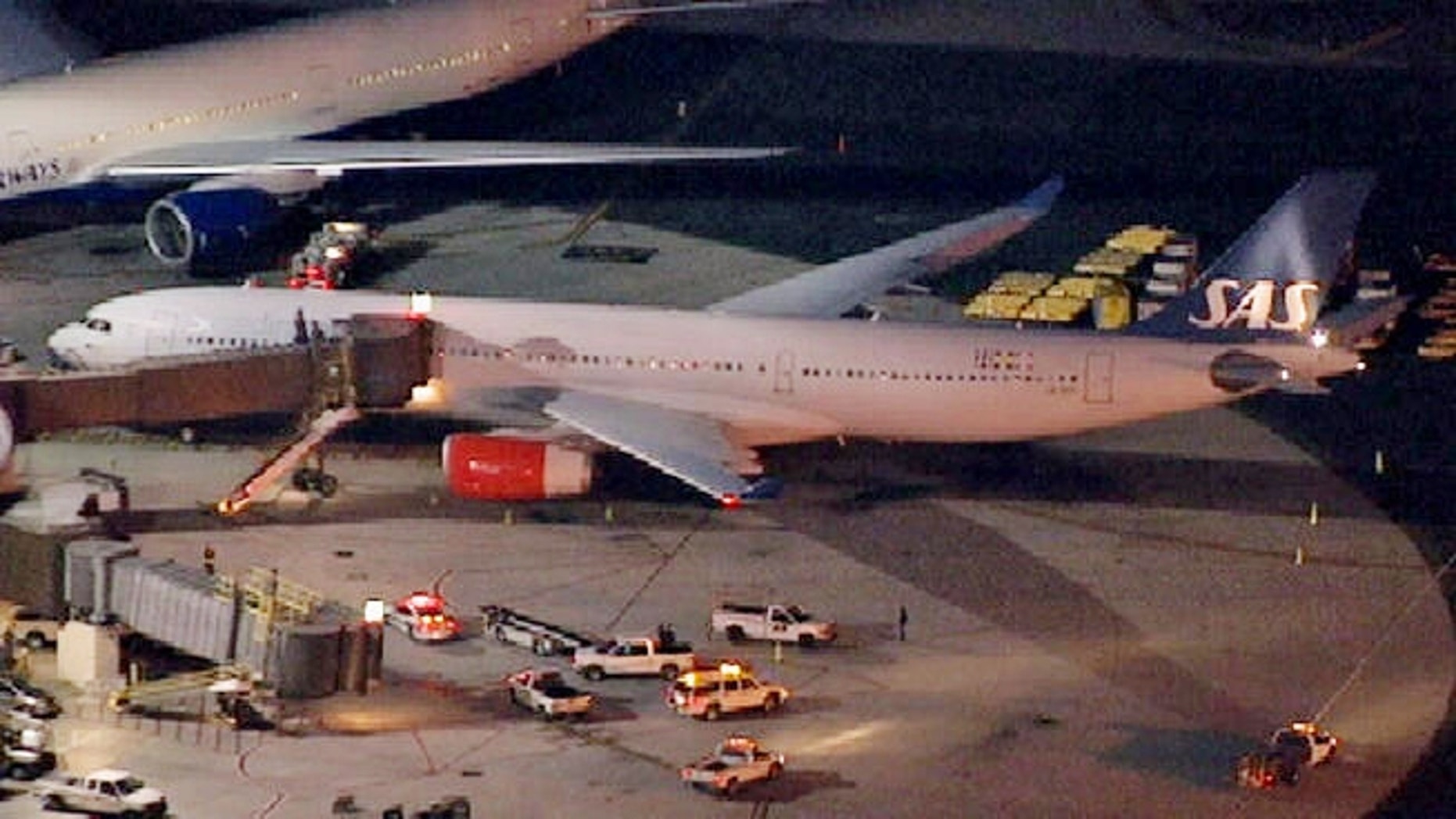 Two airplanes taxiing while preparing for takeoff at Newark Liberty International Airport on Wednesday night clipped each other, authorities said. No one was injured when the planes touched around 7:30 p.m. at one of the nation's busiest airports, Federal Aviation Administration officials said. A Scandinavian Airlines plane's left wing clipped the tail of a United Airlines plane while they were on a taxiway.
Scandinavian Airlines Flight 908, bound for Oslo, Norway, was directly behind ExpressJet Flight 4226, destined for Nashville, Tenn., on the taxiway and was turning right to get onto another taxiway when its wing clipped the ExpressJet plane's tail, officials said.
The ExpressJet plane was towed back to the gate, and the Scandinavian Airlines plane taxied back to the gate, where passengers disembarked, New York's WNBC-TV reported.
The accident is being investigated. ExpressJet and Scandinavian Airlines, which has hubs in Norway, Sweden and Denmark, didn't immediately respond to telephone messages and emails seeking comment.
ExpressJet Airlines, which bills itself as the world's largest regional airline, operates as a United Express partner from United's Newark hub. United, which has headquarters in Chicago, is part of United Continental Holdings Inc.