Parkland shooting suspect Nikolas Cruz allegedly pointed gun at brother, mother, report says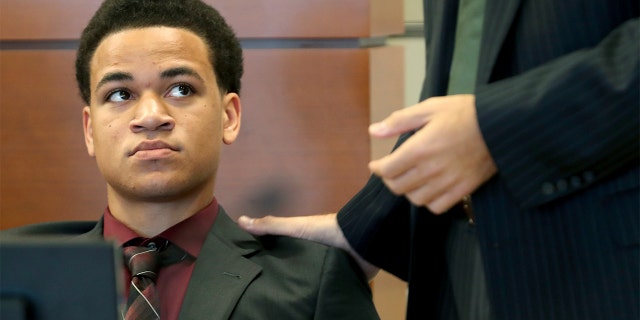 NEWYou can now listen to Fox News articles!
Nikolas Cruz, the teen accused of killing 17 people during a Florida high school shooting on Feb. 14, reportedly threatened to shoot his brother and mother during separate past incidents.
The violent revelations came during an interview with Zachary Cruz, the younger brother of the suspect, who spoke to the Miami Herald.
Zachary, 18, told the outlet his brother once pointed a loaded gun at him after a spat when their mother came home from food shopping. Zachary said he'd knocked a jar of Nutella from his brother's hands after he saw Nikolas stick his fingers in it.
Nikolas, 19, allegedly ran up to his room and retrieved his gun, loaded it when he came down and then held it up to his younger brother as their mother watched, according to the report.
"If you're gonna shoot me, shoot me!" Zachary said he yelled at his brother.
ALLEGED FLORIDA SCHOOL SHOOTER'S BROTHER OK'D TO MOVE TO VIRGINIA, JUDGE RULES
The moment deescalated quickly, with Nikolas allegedly putting the gun away and returning to watch TV, he told the Herald. But Zachary said the moment stuck with him and he "never messed with him again."
During a separate incident in September, Zachary told the Herald about a fight between his brother and their mother, Lynda.
"Nik got his AR-15 and put it to my mom's head," Zachary said. "He was yelling at her because she wouldn't take him to a cabin." It wasn't clear if the weapon was loaded. He said their mother ran to her car and drove away.
NIKOLAS CRUZ' BROTHER SENTENCED TO TIME SERVED, PROBATION IN SCHOOL TRESPASSING ARREST
"He was in the middle of the driveway, in the middle of the street with his AR-15," Zachary told the Herald. "I had 911 ready to go on my phone. I was scared. I think he just came up and he put his gun away and I hung up."
Zachary told the Herald that his older brother was depressed and cut himself, recalling one time where he claimed he saw Nikolas in the bathroom with his wrists bleeding.
"He was listening to music really loud," Zachary said. "He said something about demons. I hate saying it but I shrugged it off."
Zachary told the outlet about his brother's love of guns, as well as how he liked to kill birds, lizards and squirrels, the latter of which he said Nikolas would "preserve its tail."
"He was mentally ill, and in hindsight, his actions were a cry for help," Zachary said of his brother.
ZACHARY CRUZ ARREST VIDEO RELEASED FOLLOWING ALLEGED UNLAWFUL TRESPASSING AT PARKLAND SCHOOL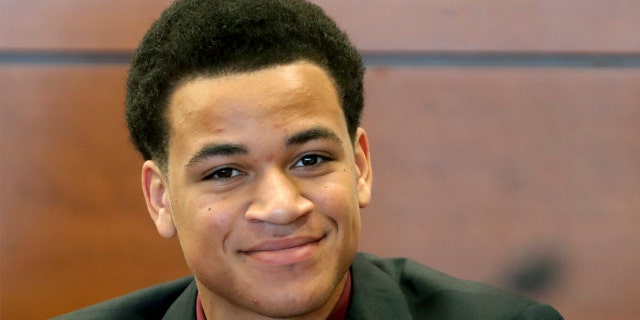 Nikolas was also often secluded from other students due to his autism, Zachary told the Herald. He said his brother "just stood out" because of his appearance and tendencies.
"My heart still feels heavy because of all of it," Zachary said. "I should have stepped up. He had nobody."
"A lot of people failed him," he later said. "Including me."
The Herald said they interviewed Zachary shortly before he moved to Virginia, where he'd been offered a job with a nonprofit organization. The move came after he pleaded no contest to misdemeanor trespassing at Marjory Stoneman Douglas High School, the site of the deadly massacre, for riding his skateboard on campus about a month after the shooting.
The Associated Press contributed to this report.