Parkland massacre survivor says she hid under dead classmate's body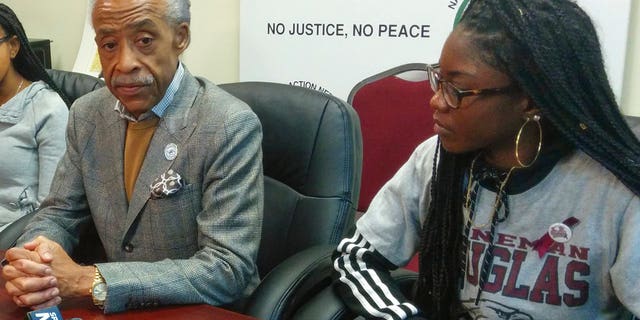 A Marjory Stoneman Douglas student on Saturday said that as one of the deadliest mass shootings in U.S. history unfolded at her high school nearly two months ago, she used a dead student's body to shield herself from gunman Nikolas Cruz.
Aalayah Eastmond, 16, said during a speech at a Harlem rally for Rev. Al Sharpton's National Action Network that when she saw her "classmate slumped over, that's when I realized, OK it's real."
"I told myself that I need to look like I'm dead," the junior said, according to the New York Post. "So the classmate in front of me, Nicholas Dworet, he fell over and when he fell over I just fell over with him, and then I went underneath his body and I laid there."
Dworet, one of the shooting's 17 victims, was a Stoneman Douglas senior who had recently earned himself a scholarship to join the University of Indianapolis swim team in the fall.
PARKLAND SHOOTING HERO BLAMES SHERIFF AND SUPERINTENDENT FOR FAILING TO PREVENT MASSACRE
Eastmond joined Sharpton to announce a rally protesting gun violence, to take place June 2 outside of Trump Tower in Manhattan.
The teen said that 15 years ago she lost her uncle "to gun violence in Brooklyn," and said: "So for it to happen to me, in my face, that just shows that change has to happen now."
The Associated Press contributed to this report.