Parents arrested after dad accused of 'waterboarding' daughter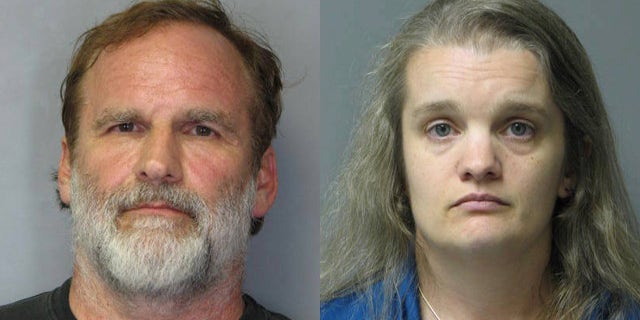 NEWYou can now listen to Fox News articles!
GEORGETOWN, Del. – A Delaware couple has been arrested after their daughter claimed her father, a doctor who reportedly has appeared on "Oprah" as an expert on near-death experiences of children, "waterboarded" her while her mother stood by and watched.
MyFoxPhilly.com reports Dr. Melvin Morse, 58, and Pauline Morse, 40, are facing abuse charges stemming from alleged incidents against their two daughters, ages 5 and 11.
Dr. Morse was initially arrested after police received reports he had grabbed his 11-year-old by her ankle and dragged her across a gravel driveway July 12.
The girl then told detectives that over a two-year period she was disciplined by her father using a method he called "waterboarding." She alleged her father, on at least four occasions, held her face under a running faucet, causing the water to go up her nose and all over her face. The alleged incidents occurred between 2009 and 2011, MyFoxPhilly.com reports.
DelawareOnline.com reports the child said her father told her once he "was going to wrap her in a blanket and do it so that she could not move." Another time she said he told her she "could go five minutes without brain damage." The child told investigators she never knew what she had done to deserve such a punishment.
The child's mother is accused of witnessing the incidents but not doing anything to stop her husband.
DelawareOnline.com reports Dr. Morse has been employed by a local pediatrics practice for the past two-and-a-half years, but was only working one day a week. An attorney for the practice says Dr. Morse has not been working at the practice since May, when he asked to take the summer off to spend time with his mother.
Dr. Morse in the author of two books about the near-death experiences of children, called "Closer to the Light" and "Transformed by the Light." He claims on his website to have appeared on "20/20" and "The Oprah Winfrey Show" to talk about his research, DelawareOnline.com reports.
Dr. Morse was initially arrested for the first incident, and charged with two endangerment and assault counts.
He was re-arrested and now faces seven counts of reckless endangerment, child endangerment and conspiracy. He remains in jail on $14,500 bail.
His wife faces the same seven counts, but has been released on a bond of the same amount.
Click for more from MyFoxPhilly.com.
Click for more from DelawareOnline.com.